What Were They Thinking? A Look At Odd Choices In Celebrity Spouses

A few weeks ago when word spread that
Mariah Carey
had wed
Nick Cannon
in a small and secret ceremony in the Bahamas, a few questions were raised: Is she pregnant? Is this pop fiction? Is this a publicity stunt to promote her new video? But just about everyone had to ask: "What was she thinking!?" And she definitely wouldn't be the first one.
From
Carmen Electra's
quickie Vegas wedding to a white-dress-and-veil-wearing
Dennis Rodman
to
Britney Spears
' quickie Vegas wedding to a jeans-and-tee-shirt-wearing country boy Jason Alexander, it seems celebrity marriage choices are more often odd than they are...not. Check out these head scratchers, some of the oddest celebrity marriages.
Michael Jackson
&
Lisa Marie Presley
Michael Jackson and Lisa Marie Presley first met in the 1970s when a still-teenage Michael was performing with his brothers in Las Vegas. They reconnected almost 20 years later through a mutual friend. Their courtship was short-lived and mostly long-distance, as the accusations about Jackson's sexual misconduct with young children first began to arise. At a time when things were looking their bleakest yet for Jackson, he proposed over the phone, and despite everything, Presley accepted, and they married in the Dominican Republic in 1994, divorcing 18 months (and quite a few awkward public appearances) later.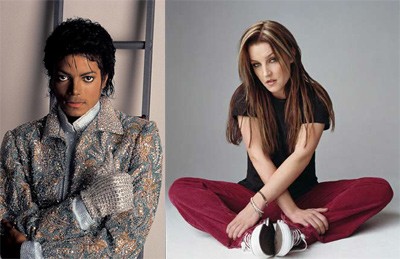 Liza Minnelli
&
David Gest
Speaking of flamboyance, Liza Minnelli turned heads for more than just her gravely voice and sequined frocks when she married concert promoter David Gest in 2002. Bug-eyed and Botox-infused, Gest was an odd choice for the theatre, film, and solo star, who certainly didn't need him for further fortune or fame. Though they separated after a year, their divorce was not final until 2007, after a drawn-out public battle during which the only things weirder than their initial nuptials were the accusations that flew, such as Gest implying Minnelli gave him herpes.
Macaulay Culkin
&
Rachel Miner
Following in his good friends' (and sometimes-mentors') footsteps, emancipated 17 year-old Macaulay Culkin married fellow teen, Rachel Miner, in 1998. The reclusive pair stayed together for just under two years, and neither got back to work for at least a year after their split. Not much is known about their marriage at all, but the consensus seems to be that they were both just too young to make it work.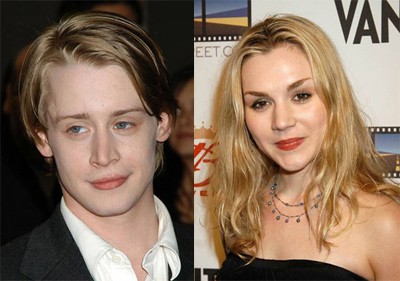 Woody Allen
&
Soon-Yi Previn
While involved with actress
Mia Farrow
, Woody Allen fell for one of her adopted children, Soon-Yi Previn. Though he never adopted Previn himself during his 12-year relationship with Farrow, their subsequent affair is just as creepy as if he had. Not only is Allen more than 30 years Previn's senior, but during custody hearings between Allen and Farrow, Farrow alleged Allen's behavior with Previn was inappropriate long before the girl turned 18. Allen and Previn married five years after he and Farrow split, in 1997, and they now have two adopted children of their own. Try explaining to them how he could have been their grandpa!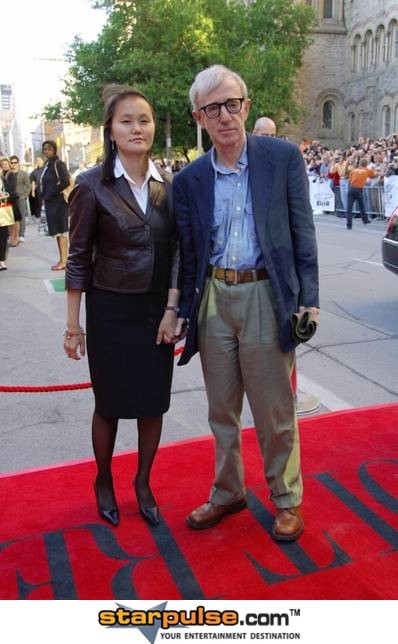 Renee Zellweger
&
Kenny Chesney
Renee Zellweger and country star Kenny Chesney's blink-and-you-missed it relationship in 2005 had doom spelled all over it from day one, simply because of their competing schedules and different worlds. Zellweger had a couple of films in various stages of production, and Chesney was in the middle of a cross-country tour. When the news announced their annulment four months after the wedding, more were surprised they were even together in the first place rather than the new "revelation" that they were splitting up.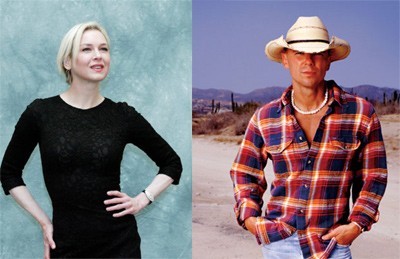 Catherine Zeta-Jones
&
Michael Douglas
Many more than not were shocked when Catherine Zeta-Jones and Michael Douglas started hooking up, not merely because of the age difference (she is less than a decade younger than his oldest son), but because his opening line to her was, "I'd like to father your children." A normal woman would have been sent running, despite the fact that the man standing in front of her was a movie star, but Zeta-Jones was intrigued, to say the least. Their Plaza Hotel wedding in 2000 was one for eyebrow-raising as well because they asked their guests to donate money to an unnamed charitable fund-one which, when their son turns 18, will be chosen by him. Huh? So as of now the money is just sitting around in a no-named "charitable" fund on which a child is named the executor? Crazy in love or just plain a little bit crazy? But really, can't that be asked of any of those who made this list?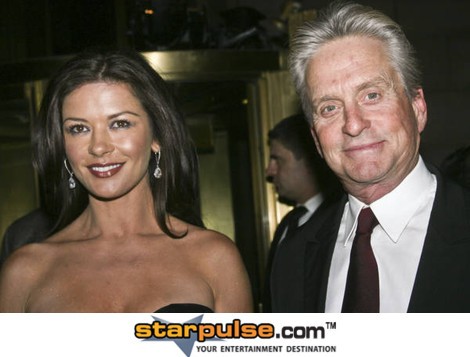 Julia Roberts
and
Lyle Lovett
Julia Roberts met future husband and musician Lyle Lovett on the set of "
The Player
" in 1992. Sometimes referred to as "Beauty and the Beast" in the tabloids, the couple wed in 1993 and were divorced by 1995. The split was amicable, however, and Roberts wound up singing one of her ex's songs in the 1998 movie "
Stepmom
."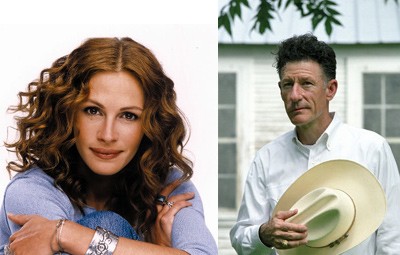 Related Articles:
- Most Underrated & Overrated Celebrity Couples
- Our Favorite TV Ensembles
- Bad Dads & Rad Dads On TV
- Worst Dates In Movies
- Our Favorite Reality Shows
Story by
Danielle Turchiano
Starpulse contributing writer