What to watch: Who will Be Crowned Prom King and Queen On 'Glee'? (May 8-14, 2011)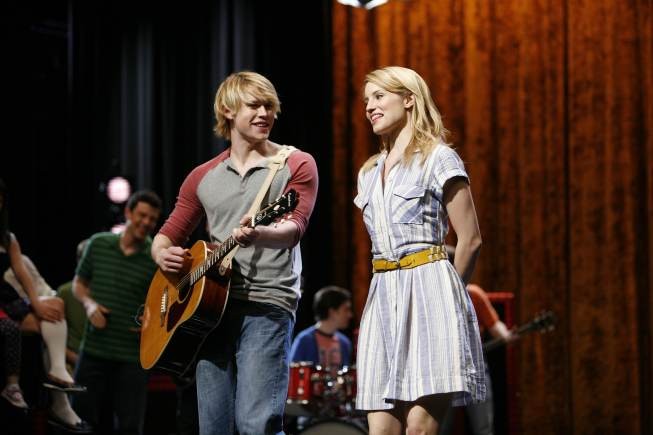 Who will be crowned prom king and queen of McKinley High School? Gleeks have been waiting weeks to hear the big announcement – well, weeks if you ignored the tweets of a now ex-extra of "Glee." On Tuesday, viewers will finally find out which couple is truly the favorite when the kids on "Glee" head to the prom. But while some of the kids are busy campaigning for their name to be called to the stage, others are freaking out about the thought of being slushied when they take the stage for a guest performance.
'Survivor' Ometepe 6 blindsides one of its own, 'The Voice' coaches finalize teams, and more … reality TV highlights, May 1-7, 2011
"Glee" airs Tuesdays on FOX; check local listings for the exact time.
More must-watch TV for the week of May 8, 2011
It's down to the final four teams on "The Amazing Race: Unfinished Business," and on Sunday, the teams will make their final push for the $1 million on the season finale. The remaining teams – Gary and Mallory; Zev and Justin; Flight Time and Big Easy; and Jen and Kisha – will travel from Rio de Janeiro to the Florida Keys on the two-hour finale, stopping along the way for Road Blocks, Detours and, if viewers are lucky, a dramatic U-turn or two.
It makes me so sad to say that "Bethenny Ever After" season two will come to a close this week. It has been such a great season – Bethenny's time on "Skating with the Stars," Bethenny and Jason's trip to the Skinny Girl factory, watching baby Brynn grow up – but all good things must come to an end. The finale, which will feature Bethenny making a huge decision regarding the possible sale of Skinny Girl, will premiere after an all-day marathon of the series Monday.
After 10 dramatic and exciting seasons, "Smallville" will air its series finale on Friday. I know the basics of Smallville, but I'm not a huge fan, so I'll have to quote my Comcast Xfinity info for this one: "In the series finale, Clark Kent's 10-year journey to become the Man of Steel culminates as Lex Luthor (Michael Rosenbaum) pays a visit to Smallville."
For more TV recaps, news and interviews, follow Amanda on Twitter and Facebook