What To Watch: Viewers Say Bye To Oprah; 'Dancing With The Stars'' & 'Idol' Crown Winners (May 22-28, 2011)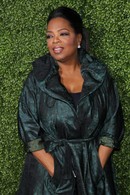 It seemed impossible to pick just one must-watch show this week with some of the biggest moments of the season happening and, more importantly, one of the biggest moments of the decade happening.
On Wednesday, viewers will say goodbye to probably the most loved talk show ever – "Oprah." After 25 seasons, Oprah will grace viewers' homes one last time – at least one last non-repeat time – for an intimate chat and the opportunity to thank those who have stood by her through the years. Don't forget to tune in on Monday and Tuesday as well, as those episodes will feature special guests, including John Travolta, Jaime Foxx, Tom Cruise, Tom Hanks and Madonna.
Boston Rob Mariano finally named sole 'Survivor' – reality TV highlights (May 15-21, 2011)
More must-watch TV for the week of May 22, 2011
The 2011 Billboard Music Awards will air on ABC Sunday with dozens of incredible performers hitting the stage to entertain and excite. On the list: the Black Eyed Peas, Cee Lo Green, Nicki Minaj, Rhianna, Keith Urban, Pitbull, Lady Antebellum, Taio Cruz, Ke$ha, Far East Movement, One Republic and Ne-Yo, although we doubt there won't be a few surprise guests. This year's award will be hosted by Ken Jeong and will feature a special tribute to Neil Diamond.
It feels like just yesterday Ashley Hebert was being rejected by "Bachelor" Brad Womack, but in non-TV time that awkward moment long ago – so long ago that Ashley has already dated 25 other men on her own reality show. On Monday, viewers will get to meet those men on the season premiere of "The Bachelorette." They won't all stick around, though, as Ashley will have to eliminate several men after the first mixer. Last week, Ashley talked to me about the differences between her first mixer as "The Bachelorette" and her first mixer as a bachelorette on "The Bachelor." Read the full interview here.
After 10 weeks watching celebrities Tango, Salsa, Waltz and more, viewers will crown a winner of "Dancing with the Stars" season 12 on Tuesday. The decision is down to Kirstie Alley, Hines Ward and Chelsea Kane, and each will perform two more times (Monday's episode) before the Mirror Ball Trophy is awarded on Tuesday. Tuesday's finale also will feature performances from The Black Eyed Peas, The Go-Go's, and Sara Evans.
Here's what we do know: on Tuesday, Lauren Alaina and Scotty McCreery will perform one final time before viewers begin voting for the "American Idol" season 10 winner. We also know the winner will be announced on Tuesday's live finale. Unfortunately, that's about all we know. Rumors have been circling the Internet for weeks regarding the special guests and surprise performances, but no one has been confirmed by FOX. So, who will possibly perform? Lady Gaga, Aerosmith and Bono! It will be worth watching just to see one of those performers, never mind all three!
The "Glee" kids are off to New York for Nationals on Tuesday's season finale, where they will perform two original songs – whether Jesse St. James likes it or not! Number one question we want answered: what did Quinn mean when she said "you'll see in New York"? Creepy!
Oh, "So You Think You Can Dance," how we have missed you! The eight season of the dance competition begins Thursday with the first two rounds of auditions – Atlanta and the Bay Area. Nigel Lythgoe and Mary Murphy will be on hand to judge the auditions as well as guest judges Debbie Allen, Robin Antin, Lil C, Tyce Diorio, Jason Gilkison, Toni Redpath and Adam Shankman. The Las Vegas callbacks will air June 8, and the Top 20 will be revealed on June 9.
For more TV recaps, news and interviews, follow Amanda on Twitter and Facebook