What To Watch: Viewers Finally Learn Which 'Glee' Cast Member They Will Say Goodbye To Forever (May 15-21, 2011)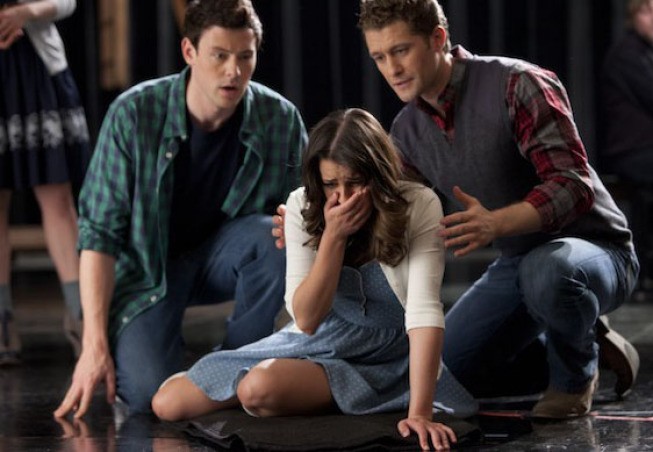 The number one thing you need to watch this week is "Glee" because after months of speculation, viewers will finally find out which cast member they will say goodbye to forever. That's right; in case you haven't heard, one of McKinley High's own will face an unexpected loss. Cast and crew have been tight-lipped about who is dying, but viewer guesses include Sue's sister, Puck and Quinn's daughter, or Kurt's dad. Of course, this doesn't mean it couldn't be one of the regular cast members; ugh, I cringed at the thought!
'Amazing Race; Unfinished Business' wraps up with $1 million winner, enter to win a Bruno Mars meet-and-greet, and more – reality TV highlights, May 8-14, 2011
"Glee" airs on FOX Tuesdays at 8 p.m. (EST).
More must-watch TV for the week of May 15, 2011
Will Rob finally win the $1 million? Will Matt finally crawl his way out of Redemption Island and land on top? Will Phillip become the most shocking "Survivor" winner of all time? These questions and more will be answered on Sunday when the "Survivor: Redemption Island" season ends with one player being named the sole survivor. Sunday's season finale will include a two-hour previously recorded episode and a live after show; the winner will be named at the beginning of the after show. On the two-hour episode, the final players will compete in more challenges and participate in more tribal councils until only three players are left. Those three players will then be questioned by the jury, who will choose the winner – the usual "Survivor" wrap up.
What would a "Desperate Housewives" season finale be without a murder? But whose life will end this season? Paul seems to be the obvious choice, but we know those writers better than to ever expect the obvious. Does this mean one of our favorite characters might not be returning next season? Anything is possible. What we do know is that Susan will return to Wisteria Lane and Gaby will finally learn the identity of her stalker. For the rest of our questions, we will just have to wait and see.
The queens of Jersey are back! A new season of "Real Housewives of New Jersey" premieres this week with two new housewives – relatives of Teresa – joining the group; viewers meet Kathy Wakile and Melissa Gorga at a family christening. Elsewhere, Jacqueline goes to lunch with her daughter, but as usual, things don't go as well as hoped.
It was sad when we lost Michael Scott from "The Office." It also was sad when we lost Dangelo Vickers. But "The Office" has been promising huge stars to fill the void – at least until they can replace the two for good; this week, the show finally delivers when a couple of surprise guests pop by to vye for the manager position. Among those making their case for the job are Jim Carrey, Will Arnett, Ricky Gervais, Catherine Tate, James Spader and Ray Romano as well as a few "Office" regulars.
Other finales airing this week: "How I Met Your Mother," "Mad Love," "Mike & Molly," "Chuck," "90210," "Gossip Girl," "Castle," "NCIS," "NCIS: Los Angeles," "Raising Hope," "One Tree Hill," "Hellcats," "The Good Wife," "America's Next Top Model," "Law & Order: Special Victims Unit," "The Big Bang Theory," "Grey's Anatomy," and "Private Practice." Please check local listings for dates, times and channels.
For more TV recaps, news and interviews, follow Amanda on Twitter and Facebook