What To Watch: Summer 2010 TV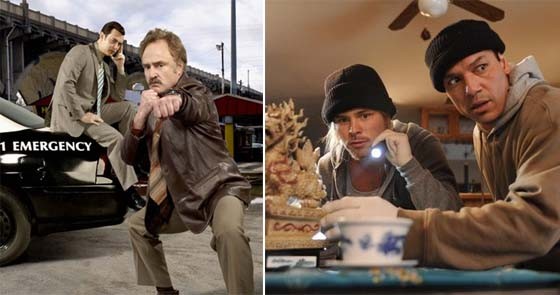 There used to be a time when summer television was all reruns and special events, like baseball games and the occasional Olympics. Then it became a reality television zone, giving life to such mind-numbingness as CBS' Big Brother, a show about thirteen insipid individuals put in a house and made to play inane games and "back door" each other for a chance at a half a million dollars. More and more, though, networks are scheduling new shows for the summer block that are quirkier, non-formulaic, and even character driven. What was once a wasteland is fast becoming a haven for smaller, niche shows that would have otherwise been buried amidst the hype and flash of the fall season. Summer 2010 may be the crux of that "alternative programming."
Premiering on May 19th and then beginning as a thirteen-episode series in June is a buddy cop dramatic comedy called The Good Guys. Starring Colin Hanks and Bradley Whitford, this show is an upbeat "good-guys-win" sort of show, according to its creator, Matt Nix. Set in Dallas, the detective duo is somewhat haphazardly matched-- with Hanks a by-the-book newb to Whitford's somewhat bumbling but always-gets-the-job-done-even-by-accident veteran. The characters are charming, and the cases are lighthearted enough that the sense of danger and drama are just in good fun. It's the perfect summer fluff, even if it feels better suited for the USA network then where it will actually air, Fox.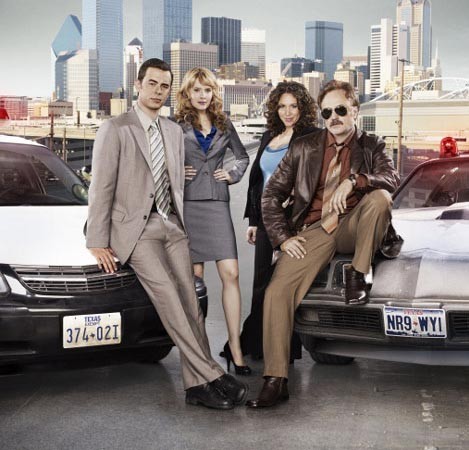 Original mid-season replacement, 100 Questions, is now set to air during NBC's summer schedule for six weeks beginning on May 27th. The sitcom that features all new, young actors begins each episode at a dating service with the protagonist of Charlotte Payne being asked a specific question that segues into the particular episode's storyline. It is yet another show about a young woman just trying to find love in a big city. The premise is universal, but the show has been retooled so much from its original pilot (between rewriting, recasting, and rescheduling) that the future does not seem to bold well. It feels like one of those shows not worth getting attached to because it will be gone very quickly.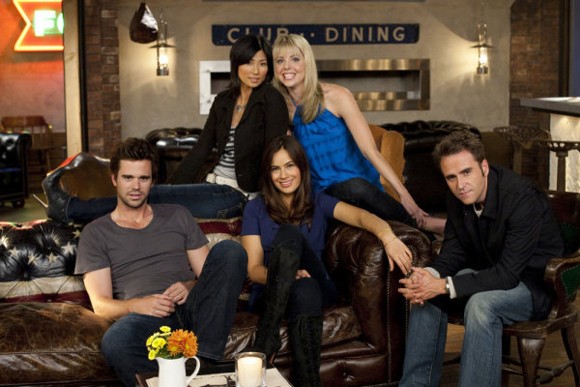 ABC has Rookie Blue, a drama starring Everwood's Gregory Smith that his long-time fans hope doesn't feature characters as transparent as the title. Smith and his co-star Missy Peregrym play—you guessed it—rookie cops. The stakes are high in this one, where even the smallest mistakes can be life-changing. It really just feels like a lackluster copycat of long-lost NBC darling Southland, though. Tune into the premiere on June 24th to compare and contrast for yourself. Or better yet, don't, and just switch over to TNT for episodes of Southland itself!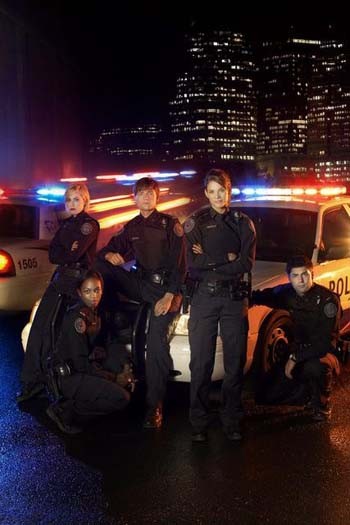 ABC also has Scoundrels, a one-hour comedic drama based on a New Zealand show of the same premise. A wife of a career criminal decides it's time to have her family go "straight" after her husband finds himself on the wrong side of a long prison sentence. Though this is effectively a remake, and the second attempt for the network at that, it is worth a look for it's cast: Virginia Madsen plays the wife at the center with David James Elliott as her "scoundrel" husband. Patrick Flueger (The 4400) plays dual roles as the couple's twin sons. With talent like that on board—and the obligatory "s" at the end of the title, prepare for twists and developments that other family members may not be what they seem. Scoundrels will premiere on June 20th on the alphabet network.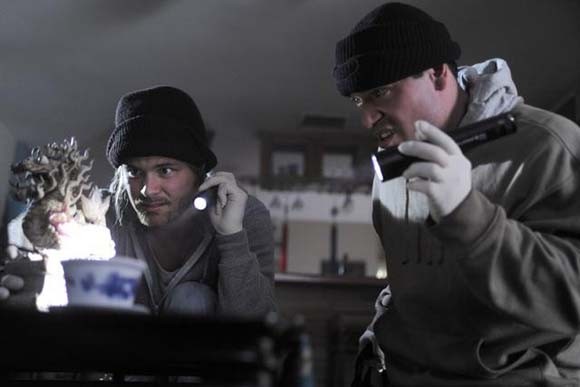 And yes, of course there is still some reality television thrown in for good measure. Losing it with Jillian is NBC's post-Biggest Loser health, fitness, and weight loss program that premieres on June 1st. Featuring trainer extraordinaire Jillian Michaels, who will be moving in with families all across the country to help them get their lives and weight under control, this one feel-good, inspirational program that is sure to touch hearts…and nerves. Says Michaels: "It just wrecks you but in the most beautiful way because you're also a huge part of their healing process."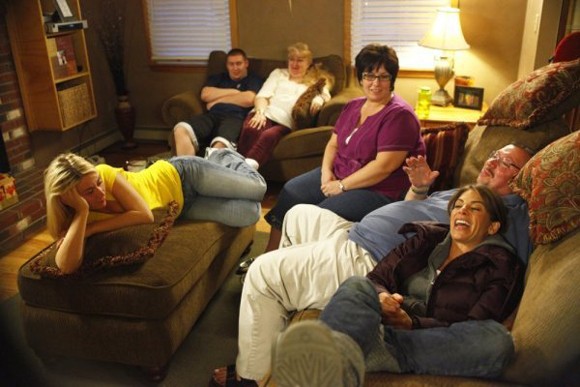 Addictionally, ABC will offer Downfall, the show that raised eyebrows and headlines when it was announced to be picked up in the first place, beginning on June 22nd. Average Americans doing crazy things on television to try to win a million dollars is not new or exciting, but the fact that a major network would greenlight a program that tosses said contestants off of buildings in order to achieve such a prize, well, such insanity shouldn't be rewarded with ratings.
Returning are shows like NBC's Last Comic Standing (June 7th) The Bachelorette (Mondays, ABC starting May 31st) and CBS' aforementioned Big Brother (three nights a week, plus an online live feed for the true voyeurs). USA also has a new season of Nix' Burn Notice (June 3rd), keeping his fans happy and laughing through the hot months, and July 12th brings the return of The Closer to TNT.
Story by Danielle Turchiano
Starpulse contributing writer