What Should Michelle Obama Wear To The Inaugural Ball? Plus, The First Lady Has New Bangs!
Michelle Obama is, hands down, a style icon. Her passion for fashion and even recycling looks, is what makes women around the world admire her chic but affordable wardrobe essentials. Known for wearing numerous dresses from White House | Black Market, it was only natural for the brand to ponder what will she wear next?
"If we were given the opportunity to dress First Lady Michelle Obama in a gorgeous gown, we envision it would be in one of our exclusive dress designs. It's anyone's guess who she will wear during Monday night's inaugural ball, but we're sure she has plenty of options."
But now, that The First Lady has bangs what do you think she will wear? "Michelle Obama's new bang is texturized which gives a softer piecey edge to the normal blunt style," reveals George Gonzalez of George the salon Chicago. "This gives her the ability to still have a popular look without the cut looking too severe: perfect for a formal occassion like the Inaugural Ball."
Which White House | Black Market look would you like to see Michelle in?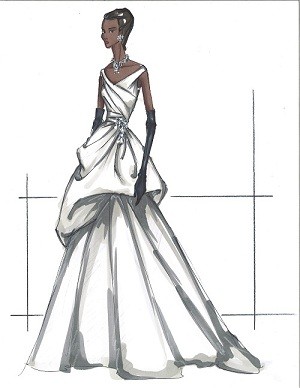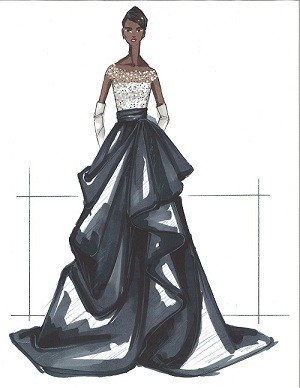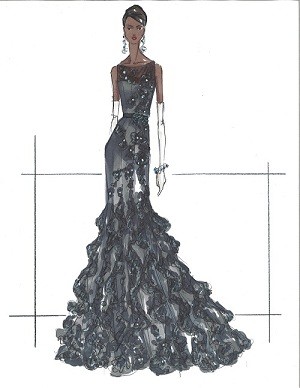 Bonus: This limited-edition inaugural-inspired dress collection, including 6 other styles (9 total) range from cocktail to beaded gowns that retail between $250-$300. These unique pieces are currently sold online and exclusively at four boutiques including The Fashion Centre at Pentagon City, Tyson's Corner, Wisconsin Place, and Westfield Montgomery.