What Mel Gibson Is Saying About Shia LaBeouf's Antics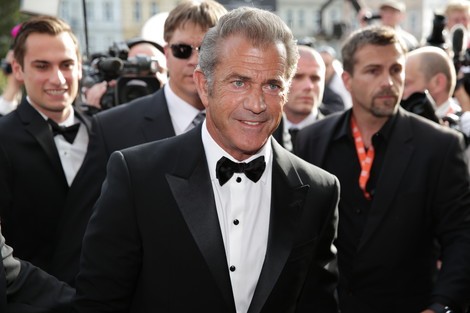 Mel Gibson has some words for encouragement for Shia LaBeouf, who seems to making headlines for all the wrong reasons – something Mel is unfortunately accustomed to as well.
In a lengthy interview with IndieWire, Mel talked about everything from the intensity of the films he directed to the situation currently playing out with Shia's life. Mel said, "It's a hard world, you're under a microscope. If you achieve any kind of notoriety, the degree of difficulty goes up. The loss of personal anonymity – forever – is a hard pill to swallow. When you don't get the opportunity to put the toothpaste back into the tube, it just doesn't go back in.
"... You're a target, and you have to be adept at tap-dancing and dodging bullets. And sometimes you get hit – sometimes mortally. It's pretty bad. When I see someone like Shia LaBeouf with the bag on his head and stuff, my heart goes out to the poor guy. I think he's suffering in some way. Why would he do that? People are in line to sort of point the finger at him and say that he's this, that, or the other. It's easy to judge.
"But I'm sure he's going through some kind of personal, very painful, cathartic thing that he has to exorcise and get out there. He'll probably play it out and come back. He'll be all right. I actually like the kid. I think he's good."
LaBeouf has been in and out of trouble since 2005 when he purposely rammed his car into a neighbor's. However, issues seem to have gotten out of hand recently following accusations of plagiarism regarding his short film Howard Cantour.com. Since then, he has worn a bag on his head with the words "I'm not famous anymore," which he then turned into an odd art installation. This past June, he was arrested for attacking a homeless man and then causing a scene in a theater during the performance of Cabaret. See the growing list of his issues here.
Mel, of course, has had to deal with his own demons. In 2006 he hurled insults at a cop and ranted about Jews. The actor was also alleged to have been recorded sending a nasty voicemail to ex-partner Oksana Grigorieva in 2010 that included racial slurs. He was also accused of hitting Oksana during their relationship, which led to a restraining order.