What Goes Around Comes Around for Wesley Jonathan
In David's Talbert's What Goes Around Comes Around, Wesley Jonathan plays the celebrated ladies' man who ends up getting a taste of his own medicine by his girlfriend, Desirae. Wesley talks to Starpulse about the movie, what it was like acting in his first play and what's up next for him.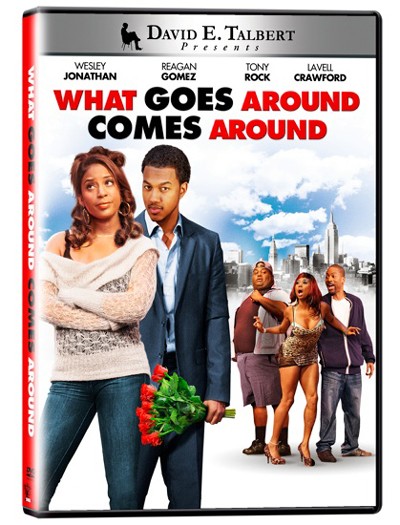 Starpulse: What was it like to work on What Goes Around Comes Around?
 
Wesley Jonathan: Working on What Goes Around Comes Around was really challenging but a lot of fun!! Can't wait to do another one!

Starpulse: How different was it acting in a play rather than on film?
Wesley Jonathan: Acting in a play vs. film was different in the way that, in film you can mess up and do it again and again. A play you get one shot in front of a live audience to get it right and if there are any flaws you have to keep going and work thru it. Also there are no breaks with plays. From on scene to the next it's maybe just enough time to get dressed and back out on stage you go, so the audience isn't just sitting there.

Starpulse: I saw a few times when Pete the Postman came in, you cracked a smile at something he said. There's no editing in plays, was it hard sometimes to keep it together?
Wesley Jonathan: Sometimes actors/comedians do unexpected things that are funny and it can be difficult to maintain, but you use it. I mean in real life we laugh at people we are talking to sometimes. So it works out.

Starpulse: What was it like to work with David Talbert?
Wesley Jonathan: David is a fantastic writer/director and was really easy and a pleasure to work with. He's talented, he's funny, smart and isn't afraid to let actors take his words/ideas to a place he didn't think of per say. Just overall he trusts the people actors he hires to make his words REAL!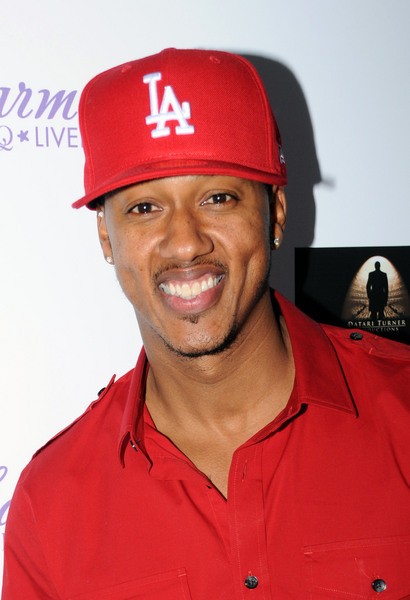 Starpulse: What was your reaction when you were first approached about working on this project?
 
Wesley Jonathan: I was delighted at being approached to work on the play. I've always wanted to do a play and to do it with David was the tip of the iceberg because he is known for his stag plays. This was my first stage play and definitely not the last.

Starpulse: You were in City Guys and What I Like About You and played a good guy compared to the 'player' you were in What Goes Around Comes Around. Which was your favorite to play and why?
Wesley Jonathan: I love playing the bad guy, its fun. From the time I could remember I often went for the villain in movies...there are so many colors to play with when playing a bad guy.

Starpulse: What do you do when you're not acting?

Wesley Jonathan: When I'm not acting, I work out, go to the movies, play pool, golf, THINK of ways to get better as an actor, try to find projects to produce and make happen, catch up w/friends and family. I travel to different parts of country playing in celebrity basketball games for charity, give motivational speeches to kids all over to encourage positive paths…things like that.

Starpulse: Are you still involved in music? I read you owned a recording studio in Vegas.
Wesley Jonathan: I love music. Always will. I had a studio in Las Vegas that I sold many years ago. I am a shower/car singer. Who knows maybe for my own amusement I'll put out an R&B pop album.

Starpulse: What's up next for you?
Wesley Jonathan: I associate produced a film w/ALL STAR cast called Dysfunctional Friends that was placed in Miami's ABFF (African American Black Film Festival) and after put in a AMC theatre here in LA and an AMC theatre in New York and LA. We sold out three shows and was granted an extra week in the theatre for that success. Now on March 23rd we are putting the film in Magic Johnson theatre in DC! I have a film coming out April 13th to theatres called Budz House with Faizon Love and Comedian Lunelle. I have a 3D dance movie called COBU coming out at the end of the year starring myself and Derek Hough from Dancing with the Stars. I also just got official word that a pilot I did with Cedric the Entertainer got picked up for TV LAND called have faith is set for production at the end of April! So I'll have a new series on air playing Cedric's little brother.