What Does Cameron Diaz Look Like Pregnant?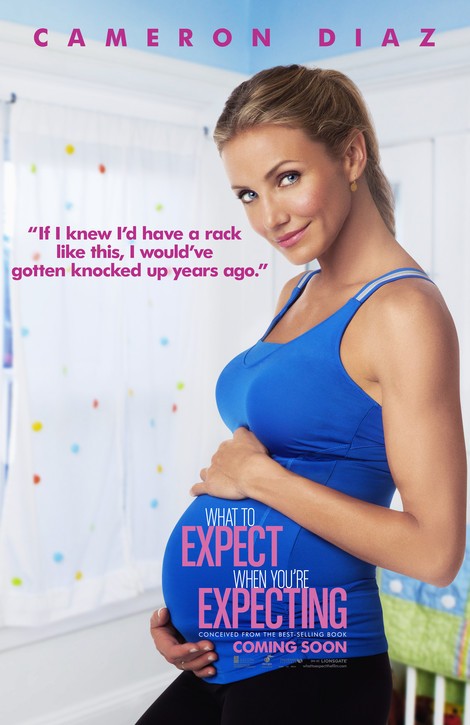 No she's not expecting, but Cameron Diaz is definitely preggers in a new poster from "What To Expect When You're Expecting." In the film, four expectant couples learn that having a baby is anything but predictable.
A household name thanks to her popular fitness show, Jules (Cameron Diaz) can't contain her excitement after learning she is about to have a baby with Evan (Matthew J. Morrison), the sure-footed star of a popular TV dance program. But the closer Jules gets to her due date, the more she and Evan realize the demands of parenthood and the responsibilities of a celebrity couldn't be more different.
Meanwhile, outspoken infant advice author Wendy (Elizabeth Banks) contends with surging hormones as her belly begins to swell, and her devoted husband Gary is shell-shocked to discover that his overbearing father's trophy wife will soon be having twins.
Of course not everyone is cut out to be a father, and as professional photographer Holly (Jennifer Lopez) prepares to scour the globe for a child to adopt, her reluctant husband Alex gets his first glimpse of fatherhood in a brutally honest support group for new dads.
And while some parents spend years preparing for the right moment to have a child, feuding food truck owners Rosie (Anna Kendrick) and Marco (Chace Crawford) get the surprise of their lives when an impulsive act of passion has permanent repercussions.
Check out what Brooklyn Decker, Elizabeth Banks, Jennifer Lopez & Anna Kendrick look like in the posters!