What Do You Think Of Kelly Ripa's Wax Figure?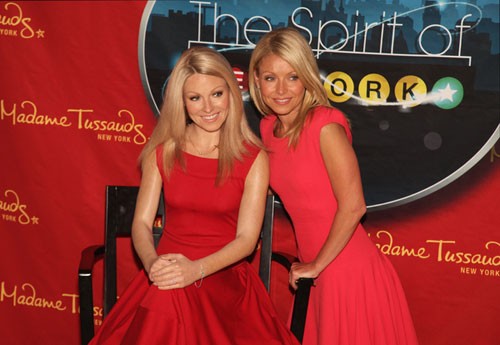 "Live With Regis & Kelly" host Kelly Ripa unveiled her wax figure at Madame Tussauds in New York City yesterday.  Do you think they look alike? We think they did an okay job.
Last month the wax museum debuted its Justin Bieber figure, and we thought the resemblance was poor. The same holds true for their Taylor Swift double.
The wax experts seem to have a hit or miss record - check out the Lady Gaga sculptures they did in December. Those were pretty good!