What Do You Think Of Jennifer Lawrence's New Pixie Cut?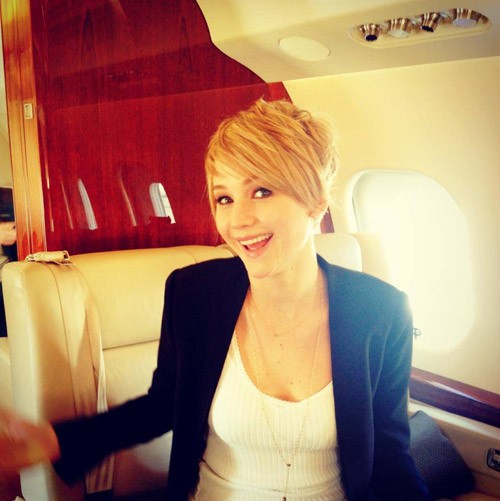 Jennifer Lawrence has joined a growing number of leading ladies who have lopped off their hair for a stylish pixie cut.
Pamela Anderson, Shailene Woodley, Jennifer Hudson, and Beyonce have all debuted shorter 'dos since August, and Lawrence gave her fans a look at her new hair on her official Facebook page.
In the photo, the smiling Lawrence is in a plane on her way North for Global Fan Day, which will have the cast of The Hunger Games: Catching Fire chatting with fans via social media. In an earlier picture, Jen is shown trying out the Google Glass in preparation for a Google Hangout.
Jen also went strawberry blond with her new hair. It's the second time she had drastic changes done to her hair, back in March she had her long hair cut to shoulder length and given some hip styling for the GLAAD Awards.