What Do You Think Of Dakota Fanning's Super Short Haircut?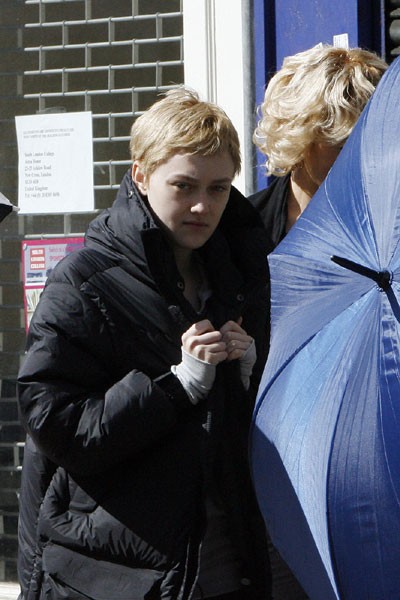 Some girls such as Emma Watson and Halle Berry can do anything to their hair and look fabulous.  Others just can't carry it off as well.
We posted pics of Vanessa Hudgens' new 'do earlier this week.  And yesterday we spotted Dakota Fanning with a cropped haircut while filming scenes for her new film "Now Is Good" in London. She plays a girl dying of leukemia.
We love Dakota, but we're not crazy about her new look. What do you think?