What Do The Stars Look Like In The Throes Of Passion? Check Out Our Favorite Celebrity 'O-Faces'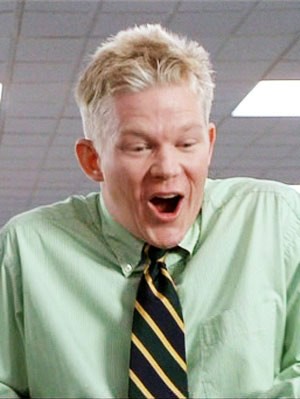 Everyone has fantasized about what it would be like to be with their favorite celebrity while in the hot-and-heavy throes of passion, but going by imagination can only take you so far. So we've taken the guesswork out of figuring out what stars like Katy Perry, Chris Brown and Kim Kardashian -- well, most of us have seen hers thanks to the internet -- would look like while they're gettin' it on.
Greg Pitts, who plays Drew in Mike Judge's classic workplace comedy Office Space, will perhaps be forever remembered as 'the O-face guy' when he tells his co-workers that they're all invited to a fellow colleague's upcoming retirement party...

"I'm thinking I might take that new chick from Logistics," he says. "If things go well I might be showing her my O-face. 'Oh... Oh... Oh!' You know what I'm talkin' about! '"Oh!'"
So thanks to the happy shutter-fingers of celebrity photographers and paparazzi shooting frame afer frame at press events and on the streets, we've gotten a pretty good idea of what some of our favorite (and not so favorite) celebs might look like in the sack.
Check out Drew's classic clip below and then see our favorite celebrity O-faces!