What Did TSA Find In Solange's Fro?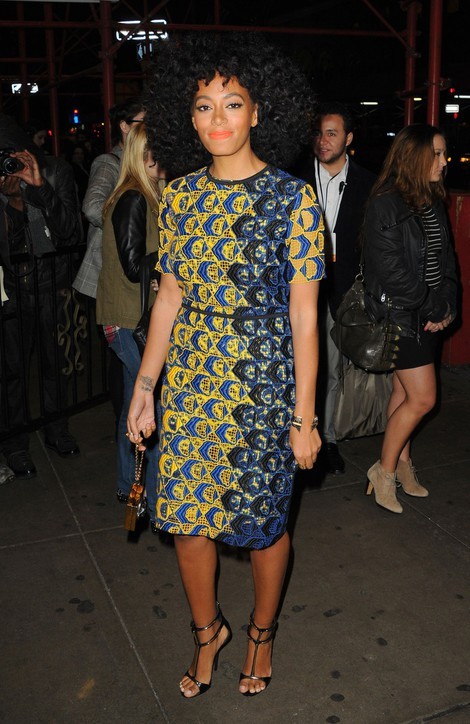 On Wednesday airport security guards insisted on searching Solange Knowles' afro wig, and she was put off by the incident.
While on her way to board a flight out of Miami, Transport Security Administration (TSA) officials asked her to remove her hairpiece to prove she wasn't hiding any prohibitive items in there.
After the incident Knowles posted a link on a 2011 news article about a woman who was subjected to similar treatment by TSA officials at an airport in Atlanta, Georgia. She tweeted, "I kid you not. This just happened to me."
She added, "Discrim-FRO-nation. My hair is not a storage drawer. Although, guess I couuld hide a joint up in here."
She later made fun of the situation and asked her Twitter followers to play the game, "What did TSA find in Solange's Fro?"