What About Breakfast At Tiffany's (Today's Links)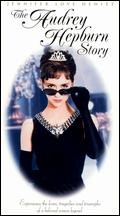 Check out some of the best links and viral videos found around the web today. And be sure to visit our
On the Web
section where we're constantly pouring in the best stuff from around the tubes.
Jennifer Love Hewitt has breakfast at Tiffany's to celebrate her 30th birthday
- IDLYITW
15 Classic Science Fiction Cars
- Automopedia
Lindsay Lohan needs a sandwich. Like one of those 8lb cheeseburgers in particular
- Superficial
Oscar Best Song Medley Looks Like Putumayo* CD Cover


*
for those not familiar, Putamayo is a record company specializing in fantastic World Music. They feature such artists as
Habib Koite
,
Taj Mahal
,
and Oscar winner
A.R. Rahman
,
who composed the music for
Slumdog Millionaire
.
Check out Putamayo here!
Dita Von Teese does her best to not look like the high-paid stripper she really is
- Celebrity Smack
Amazing 3D Pavement Art
- Daily Mail
Madonna has a beard. And we don't mean Guy Ritchie, A-Rod or that Jesus guy.
- Superficial
Lily Allen - "Everyone's At It" from her MySpace Secret Show at the Bowery Ballroom in NYC:

Lady Gaga turns down offer to pose in Playboy. She'll do that to revive her career. In approximately 15 minutes
- Daily Stab
The Master Cleanse? More like The Master Fraud.
- College Candy
Kid Rides a Gigantic Python
- Break
Conan O'Brien played this classic, classic "Walker, Texas Ranger" clip on his final show:


3M makes nuclear grade duct tape. Makes you feel safe, doesn't it?
- geekologie
Katie Price shows off her point of entry at Elton John's Oscar Party
- Hollywood Tuna
Is there anything Megan Fox can do without looking sexy?
- On 205th
What do you think of these links? Funny? Appalling? Sexy? Stupid? Post your comments below!

Like what you see? There's lots more of this stuff in Starpulse's
On the Web page!
Check out and bookmark the
On the Web
page and check back often for some of the hottest, funniest and craziest crap on the web!
Click the pics for gallery & larger images