Westminster Kennel Club To Crown 2013 'Best In Show' Tonight (Photos)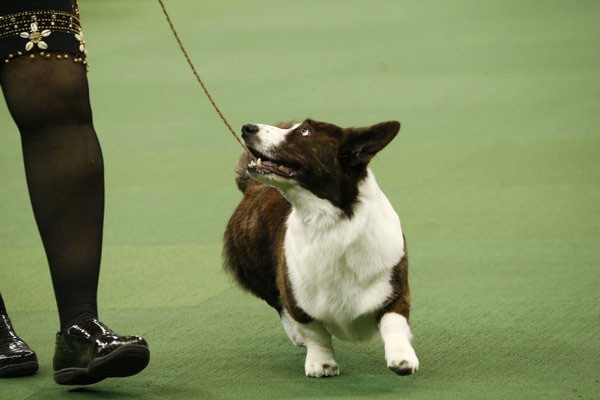 The 137th Westminster Kennel Club Dog Show is now taking place at Madison Square Garden in New York City. The two night live competition kicked off last night, where judging included Hounds, Toy, Non-Sporting and Herding Groups. Tonight's judgment will consist of Sporting, Working and Terrier Groups followed by the 2013 crowning of Best in Show. Tonight's conclusion airs on USA Network from 8-11pm ET/PT.
Fans are encouraged to participate on the internet - they can engage with interactive social experiences including WKC Chatter, interviews, Facebook and Twitter (#wkcdogs) integrations, and real-time behind the scenes moments from the floor.
Check out the slide show of last night's competition and be sure to tune in tonight to see who will win Best in Show.