Westboro Baptist Church Brands The Members Of One Direction As 'God-Hating Perverts'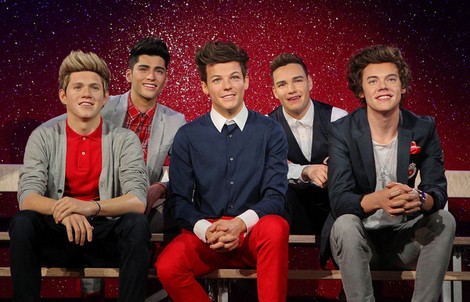 British-Irish boy band One Direction are the latest pop stars to be targeted by the religious extremists of Westboro Baptist Church (WBC).

The controversial group, based in Topeka, Kansas, has announced plans to picket the band's upcoming concert at the Sprint Center in Kansas City, Missouri, branding the singers "five perverts" who "glamorize sin."

A statement posted on the Westboro Baptist Church website reads, "(One Direction are) a perfect representation of this filthy world and the sin-chasing, f**-enabling, God-hating, Christ-rejecting U.K. who has banned WBC from preaching within her borders.

"These freaks and their fans think it's funny for these five perverts to grab each other's a**es on stage. They glamorize sin and make a mock of God's standards. Their one purpose is to encourage the youth of this generation to pursue every lust their evil hearts can imagine."

The church's members are well-known for demonstrating outside concerts - they have protested outside performances by the Foo Fighters and Radiohead, and also plan to picket an upcoming Taylor Swift show in August.

The We Are Never Ever Getting Back Together singer, who once dated One Direction hunk Harry Styles, was called a "dirty, pirate h**ker" by WBC heads due to her busy romantic life.