Wesley Snipes Offered A Role In Sylvester Stallone's 'EX3'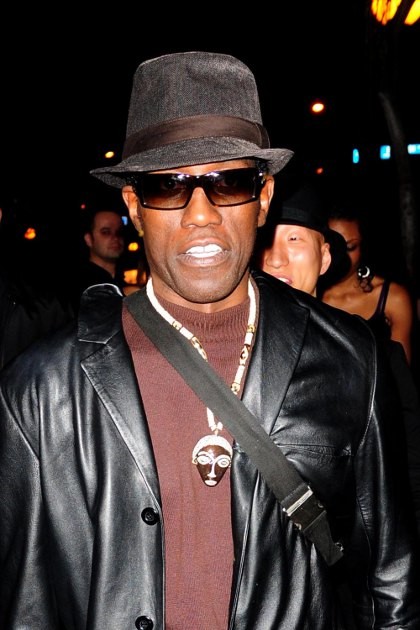 Sylvester Stallone is set to revitalize Wesley Snipes' Hollywood career by offering him a role in The Expendables' third installment, according to reports.

Snipes was released from prison on April 2nd after a 27-month stint behind bars for tax evasion. The Blade actor is currently under house arrest until July, nevertheless he already landed his first post-prison role after his Demolition Man co-star Stallone wrote a part for him in the next Expendables movie, according to the New York Daily News.

A source reveals, "Sly wants to help Wesley get back on his feet. He sees him as a super addition to The Expendables in what will be their biggest adventure yet. The script is being processed and Sly wants Wesley to jump on board. Filming is likely to start late this year."

Stallone told fans on Twitter.com last month that he was in the middle of writing the film's script and was on the lookout for the new action heroes to join the cast, which has included Dolph Lundgren, Jet Li, Mickey Rourke, Bruce Willis and Arnold Schwarzenegger.

He wrote, "Writing EX3 at the moment... there are going to be mountains of surprises... EX3 needs NEW blood and more humor... The films were always meant to be more on the humorous side with moments of drama."

Wesley's sentence will officially end on July 19th; he always maintained his innocence and insists he was duped by tax advisors.