Wesley Snipes 'Not Worried' About Tax Appeal

Wesley Snipes is confident an appeals judge will overturn his conviction and sentence on federal tax charges, insisting he's "not worried" about the case.  The Blade star was sentenced to three years in prison in 2008 after being found guilty of three misdemeanor counts of willful failure to file his income tax return.

Prosecutors claimed he earned more than $38 million between 1999 and 2001 and owed $2.7 million in back taxes. Snipes apologized for his behavior during the trial, insisting he was "unschooled in the science of law and finance," and contested the ruling in the Georgia Court of Appeals last November.
 
In the appeal documents, his attorney accused prosecutors of seeking to make an example out of the actor, insisting the sentence "focused too heavily on deterrence."

Snipes has been free on bail pending the outcome of the appeal, but he's not concerned about his ongoing legal problems. He says, "I wouldn't say I'm worried about it; I'm aware of it. All things fall as they should. At I'm at great peace with how I live my life and the blessings that the Lord has bestowed upon me."

And Snipes is sure he will emerge victorious once a decision is made on his appeal. He adds, "Absolutely, we're gonna win this!"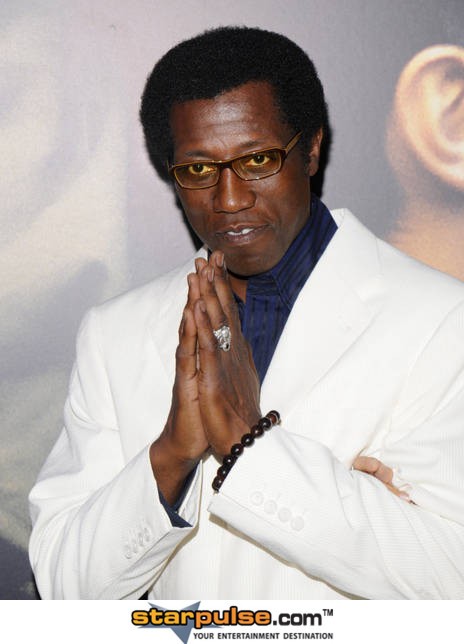 Click Here For More Wesley Snipes Pictures