Wesley Snipes' Financial Adviser Arrested For Fraud

A high-profile investment banker to stars including Martin Scorsese, Wesley Snipes and Uma Thurman has been arrested on suspicion of defrauding his clients, allegedly cheating them out of a staggering $30 million.
 
Kenneth Starr was busted by New York authorities on Thursday and charged with wire fraud, investment adviser fraud and money laundering, amid claims he used the celebrities' cash to buy a luxurious Manhattan apartment. According to the legal complaint filed by Internal Revenue Service (IRS) investigators, the 65 year old CEO of Starr and Co. and Starr Investment Advisors LLC., is accused of "defrauding his clients by engaging in at least two types of schemes."

Starr, who also advised financially-strapped photographer Annie Leibovitz, allegedly used the personal bank accounts of his clients to make unauthorized transfers to himself and close associates. Another plot reportedly saw him solicit investments and siphon off the money to other accounts for his own use.

Former New York City Council President Andrew Stein was also arrested in connection to the fraud scheme. He was charged with making false statements in documents filed with the IRS and making false statements to a federal officer. A press conference detailing the charges is scheduled to be held later on Thursday.

Starr's scandal comes a year after conman Bernie Madoff was jailed for 150 years after pleading guilty to stealing billions of dollars from his wealthy clients, including Kevin Bacon and Kyra Sedgwick, John Malkovich, and Zsa Zsa Gabor.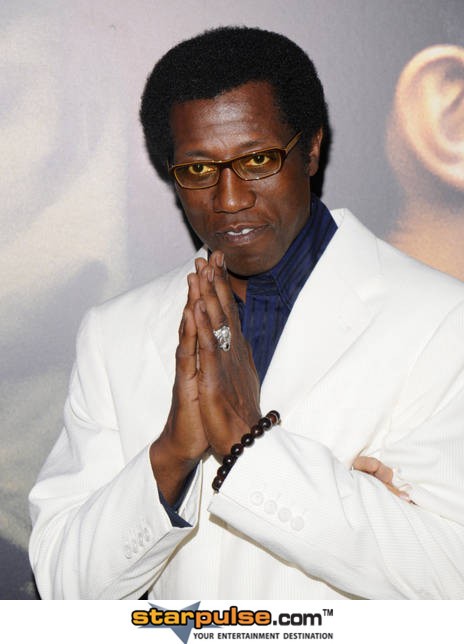 Click Here For More Wesley Snipes Pictures