Wendy Williams Gets Naked For PETA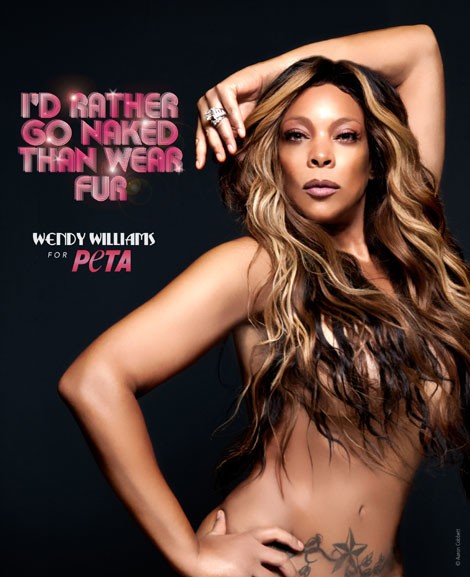 Talk show host Wendy Williams is the latest celebrity to bare all for a cause. Earlier this week the star (fully clothed) unveiled her "I'd rather go naked than wear fur" campaign in Times Square in New York City.
Williams is a convert - she used to wear real fur made from foxes and minks but stopped doing so after People for the Ethical Treatment of Animals (PETA) convinced her otherwise.
The black beauty also came up with a great idea for people who want to stop wearing their fur coats: donate them to PETA so they can distribute them to those who are homeless due to Hurricane Sandy.
Check out more naked PETA pics below....