Weird: Drake Pulls Out A Lint Roller To Clean His Pants During Basketball Game (Watch Video)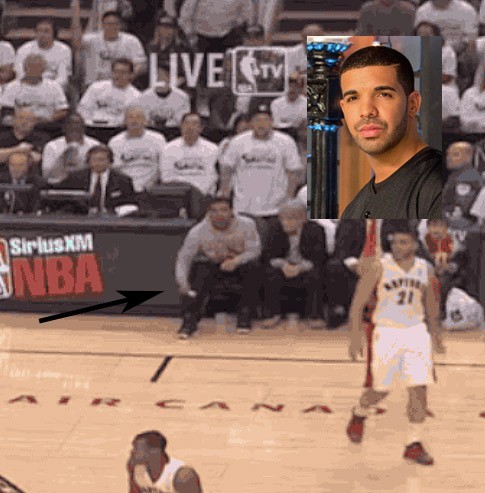 It's no secret that Canadian rapper Drake is a big fan of his hometown National Basketball Association (NBA) team the Toronto Raptors, but things got a little strange while he sat on the sideline of Tuesday night's playoff game against the Brooklyn Nets.

Drake was spotted courtside using a lint roller on his pants right in the middle of all the action.

Website Bleacher Report revealed that Drake joined the TSN (Canada's version of ESPN) announcers during the first game in the series in the announcer's booth and dissed fellow rapper Jay-Z, who is formerly the minority team owner of the Nets and a big fan.

Drake mentioned that mega-rich music producer was "somewhere eating a fondue plate" instead of watching the game.

We assume that's Canadian humor.
By the way, the series is tied 1-1.
Watch Drake in the front row:
Here's a closeup from Instagram fan page 'Drizzyvideos':