Weird Celebrity News: Miley's Tongue Olympics, Charlie Sheen's Search For Otter Man, More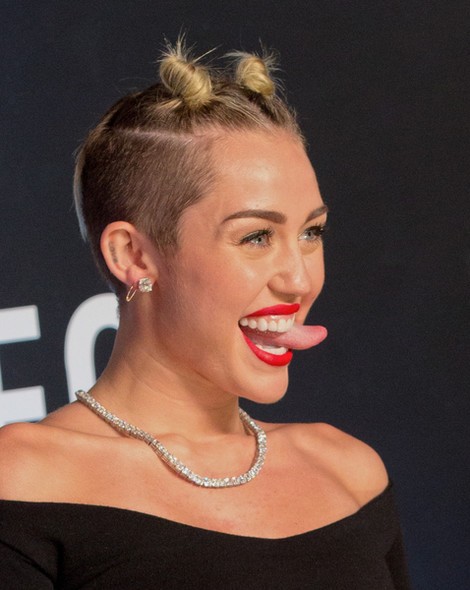 Weird and unusual things sometimes happen in the lives of celebrities. Here's a roundup of this week's strangest stories...
Miley Cyrus made headlines following the VMAs on Sunday which featured her "twerking" and grinding against Robin Thicke during their rendition of his hit "Blurred Lines." But she also made some interesting facial expressions with her tongue.
The singer/actress, 20, repeatedly licked her lips and stuck her tongue out as she danced in a two-piece, flesh colored latex bikini.
Her pal Kelly Osbourne was puzzled by the tongue Olympics. She said on E! Fashion Police, "Miley's my friend and I love her, and I have her back no matter what, but as her friend I'm going to tell her - put your f---ing tongue in your mouth! I love you, but just put your tongue in your mouth."
Oh, and Miley's hair looked a little strange too.
Check out more weird celebrity news...