Weird Celebrity News: Kristen Bell Pees In Jar At Oscars, Miley Cyrus' Giant Tongue Causes Injury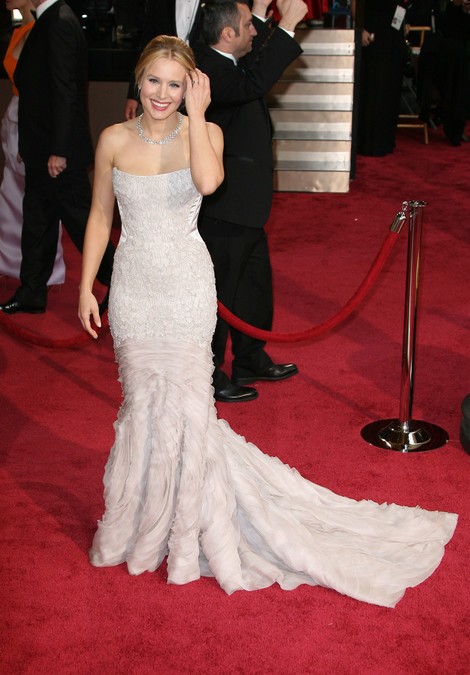 Weird and unusual things sometimes happen in the lives of celebrities. Here's a roundup of this week's strangest stories...
Kristen Bell had to take an unconventional bathroom break prior to the Academy Awards ceremony earlier this month. The "Veronica Mars" star, who wore a tight fitting Roberto Cavalli gown, had so much trouble relieving herself, she had to use a mason jar.
She explained on "Live With Kelly and Michael" that her dress wasn't comfortable. "I didn't realize that until I got into it. There was a situation ... there was a Mason jar involved."
The audience laughed, and Bell said: "Like you guys haven't peed into a Mason jar before in a huge ball gown!"
Check out more weird celebrity news...