Weird Celebrity News: Kanye Buys Kim Burger King Franchise, Angelina Jolie Buys Son A Swearing Toy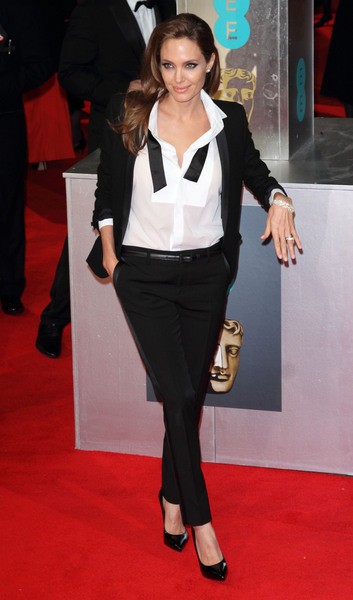 Angelina Jolie allowed her 10-year-old son to buy a "foul" swearing toy at Bonanza Gifts in Las Vegas.
Store manager Angie Hurt told Us Weekly magazine: "Pax bought a Swearing Finger. It's phonic operated, and it will flip off and it swears. It's really foul! A lot of F-bombs. [Angelina] kind of raised an eyebrow, but she didn't say anything to him. I think she just lets them get what they want."