"Weird Al" Yankovic Says 'Mandatory Fun' Is His Last Album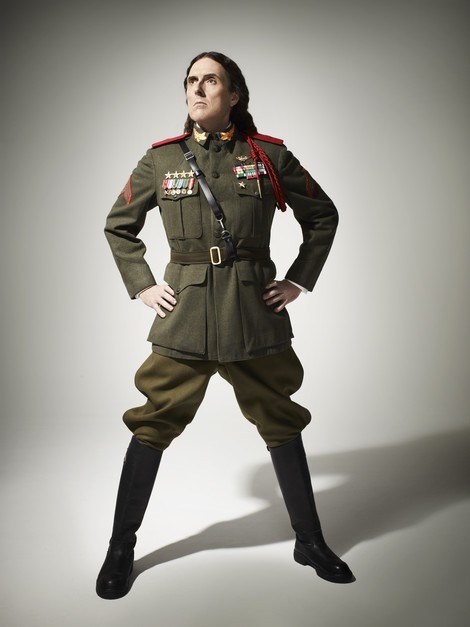 "Weird Al" Yankovic says his latest album, "Mandatory Fun," which was released Tuesday will likely be his last - but that doesn't mean he's retiring.

The comedian/singer says that thanks to YouTube it just isn't practical to put out full length albums anymore because of the way the video sharing site has made it simple for anyone to make their own parody videos, so his 14th studio disc is likely his last.

Yankovic has no bitterness or hard feelings about it though.

"Actually, I don't view it as a competition at all," he tells NPR. "I think it's wonderful that there's a level playing field now. Anybody can upload their videos to YouTube and you don't have to get the blessing of some record executive somewhere to get your stuff heard. If your stuff is good, chances are people will hear it."

The singer says now that anyone can do it there's more of a challenge to make sure his own "material rises above on its own merits."

For the release of "Mandatory Fun," Yankovic has promised to release a brand new video for eight days straight.

"I wanted to really do what is ostensibly my last album with a big splash," he says. "I wanted the first week to be big; I wanted every single day of release week to be an event. I wanted a video to go viral for an entire day and have people talking about that video, and then the next day they're talking about a new video.

"I just thought that would be a really fun way to do it, to make a big deal out of release week."

Al also cleared things up a bit about the history of releaseing a slew of music videos all at once, like pop singer Beyonce did back in December with the release of her self-titled album and a video for each single.

"You know, a few people have [asked if Beyonce gave me the idea to do] that. My last album ('Alpocalypse'), which came out three years ago, I had a video for every single song, and they all came out at once," he explains.

"And nobody said to Beyoncé, "Hey, you're doing a Weird Al, aren't ya?" So for the record, I was first."

As far as calling "Mandatory Fun" his last album, Yankovic has one caveat.

"Well, I have to be careful about [saying it's my last album] that, because a lot of people listen to that and say 'Oh, Al's retiring!' I am not retiring, I intend to keep making music like I have in the past. All I'm saying is, there's a pretty good chance this is the last conventional album."

For the full interview (which is really interesting), head over to NPR.org.