'Weird Al' Still Shocked By First Number-One Album, Says He Didn't 'Pull A Beyonce' With Videos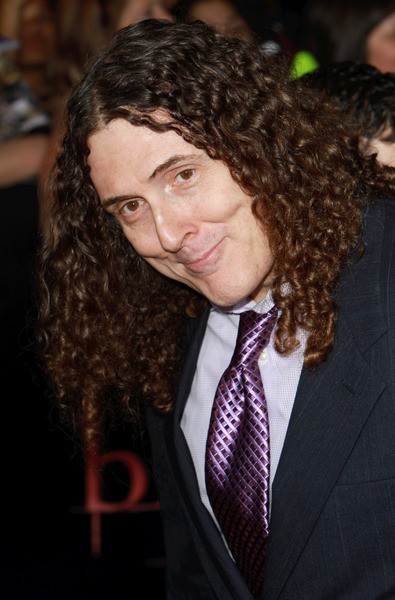 Weird Al Yankovic still can't believe that his latest album, "Mandatory Fun," has debuted at number-one on the Billboard 200 chart.

"It's still hard for me to wrap my head around that. It means a lot to me," the comedian said in a recent interview, according to Reuters.

"I didn't think [a number-one album] was an option for me," he told TIME magazine. "I thought there was a glass ceiling for comedy albums. The last time a comedy album topped the Billboard charts was over half a century ago."

That album was Allan Sherman's "My Son, the Nut" in 1963.

Last week Yankovic told National Public Radio (NPR) that he had no plans of doing any more "conventional" albums because the internet and sites like YouTube have made it very easy for anyone to parody any song at any time, and when it takes a couple years to produce an album, like this latest one, some of the songs he chooses have already been parodied when release time comes.

"I continue to think the same things that I thought prior to the album going to Number 1," he said. "I still think that albums for me are not the most efficient or intelligent way for me to present my music to the public.

"I would prefer to get my songs out in a more timely fashion."

Weird Al would also like people who compare his recent release of eight music videos in a row to the way Beyonce released her latest album that he did it first.

"Many people have brought that up and it does irk me just a little bit because on my last album, which came out three years ago, I released 12 videos for the 12 tracks from the album all at the same time," he explained. "I doubt that she got that idea from me, but the fact that people are saying I pulled a Beyoncé, that's just not accurate."

"Mandatory Fun" sold 104,000 copies in its first week of release -- the first of Yankovic's 14 albums to top the Billboard chart.