Weekly Reality TV Roundup: September 14 - 18

This week in reality TV was fun as most shows are in the middle of their season or wrapping up and we are starting to get to the good stuff. With the fall season beginning, network TV is starting to show more fictional television but the cable networks are sticking to their reality schedule and that is why I rarely watch network television.
The Rachel Zoe Project
(Bravo Monday 9 CST)
My new favorite reality show centers on
Rachel Zoe
, her assistants Brad and Taylor, and her loving husband Rodger. All four bring their own spice to the table and it makes for great reality TV.
Zoe is always super chill and demanding, Brad is the drama queen, and Taylor has a bad attitude but it is super sexy. Rachel's husband Rodger has the perfect life for a dude that does not have big aspirations. He married a very rich ambitious woman and all Rodger has to do is support Rachel emotionally. Rodger hit the jackpot and he knows it.
This week the media was all over Rachel for having a "tantrum" that never happened and her frail body. Taylor tells Rachel the only way to get over the media is to ignore them and Rachel listens and now I know what Taylor is good for.
Rachel is asked by Marie Claire to do a photo shoot and she reluctantly obliges. Brad knew she would pick out all her clothes for the shoot and like he said, "there is no styling a stylist" but Rachel had him come anyway. Rachel hates photo shoots but has always like Marie Claire and the shoot turns out great.
Taylor and Brad's relationship has matured since last season and they were supposed to go to a party together with clients and coworkers, but Taylor, "doesn't like socializing" (so sexy!) and Brad is upset at her decision to bail on him. He calls her Baylor because she always bails and that was a cute exchange to watch.
Brad reluctantly helps Rodger pick out his outfit for the party because it is almost as hard to style Rodger, as it is Rachel. Rachel goes through a bunch of dresses as her assistants don't want her to show too much skin because the media will blow up her frailty. They pick a beautiful red dress and they enjoy themselves sans Taylor.
More To Love
ABC's More To Love was a fun show to watch during the end of the summer television lull and this week was the season finale. Luke is a 300-pound dude and up until this show it was hard for him to find love. He literally fell for three of the women but he could only pick one.
This week it was down to two girls, Tali and Malissa. Both girls are very pretty and it was a friendly love triangle. If it were an unfriendly love triangle, it would have been on VH1.
This week the girls met Luke's family and Luke's Dad, brother, and grandma fell for Malissa while Luke's divorced mother fell for Tali. Luke did not care what anyone said except for his mother and he picked Tali even though they come from very different backgrounds.
I wanted to see if these two are still dating/engaged and could not find any info. Readers do not be afraid to inform me.
Jon and Kate
(Monday TLC 8 CST)
This week we found out how hard leaving the kids every week is for Jon and Kate. Kate always cries when she has to leave the house and Jon kind of feels the same. We all know Jon likes to party so I am not so sure he really cries as much as Kate.
I think we can all agree Kate should get custody of the kids and I think Jon would not mind if he had more time to party it up. I think he is more interested in 22-year-old coeds than he is playing Daddy daycare.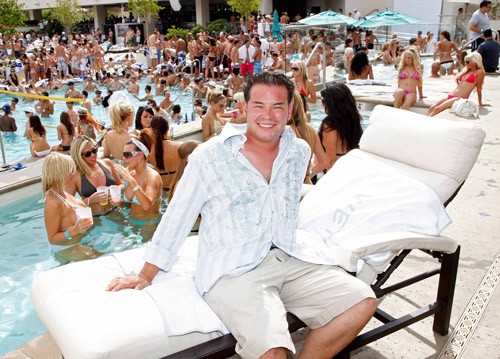 Kate says she is overwhelmed by all the work a single parent has to do but she still tries to have as much fun as possible. Although she is lonely and does not like her life she still loves her kids and this week she set up an outdoor movie theater fit with a real popcorn machine. Kate is so creative with the kids and it is very cute to watch her interact with her kids no matter how annoying she can get.
When it was Jon's turn to take care of the kids he took them fishing, which I knew was a bad idea. Fishing was fun before TV and the Internet were invented and kids today think it is completely stupid. The girls did not like it and most of the boys did not either. Dumb idea Jon.
Rehab: Party at the Hard Rock Hotel
(Tuesday TruTV 9 CST)
Accoreding to the new GM Matt the girls at the Hard Rock are letting their bodies go and he gets them all gym memberships. Which was nice, but the way he put it was not so nice. He basically called them fat and now I know why he is single.
Head of security Shannon got into an argument with her lead assistant Deebo and she tricked him he was getting suspended for letting a girl cut in line. He flipped out by flipping a table over and I gave the outburst an 8. Right after he flipped the table Shannon told him she was joking and Deebo was embarrassed, good stuff.
It was a typical day at the Hard Rock, as security had to kick out a guys for exposing themselves and pulling a bikini top off. I told you it was a normal day and next week … MORE FIGHTS!
Flipping Out
(Tuesday Bravo 9 CST)
As I have said before I am not sure there is a bigger drama queen on TV other than Jeff from Flipping Out. Watching Jeff is fun for a half hour but then he just starts to bug you. If his infamous coffee order does not bug you then the way he acts when the small things bug him will.
He is remodeling his business, which means there are going to be a lot of headaches, I mean how can a person expect that to go smoothly? Anyways, Jeff is stressing out for no reason but at least he loves his new ditzy assistant Sara (who spilled coffee all over Jeff's car last week).
While working on remodeling his business Jeff acquires a nasty case of food poisoning. If he were not bedridden we would have been hearing about this all episode long, but Jeff is in bad shape. He could not move and his assistant Zoila strapped him down in his bed. Great move Zoila!
America's Next Top Model
(CW Wednesday 7 CST)
The shorty edition of ANTM got started last week and this week the girls got their first full dose of how crazy Tyra really is.
If you have not heard, this season all the models are 5'7" and shorter, giving hope to the normal sized model like Kate Moss. This week the girls were taught what smizing is. What is smizing? Well Super Smizer Tyra Banks dressed in a cape tells us smizing is smiling with your eyes.
Tyra was going nuts on this episode. Jumping around teaching the girls how to smile with their eyes dressed as a super hero. I was in shock, I have never seen anything like this before but this is good reality TV. I am not sure this will attract more viewers but it kept my attention.
Meanwhile as Tyra was going nuts, the girls were dressed in ninja outfits with only their eyes showing. I guess this is how you teach one to smize. There were a handful of winners at the smizing competition and they received designer clothes and a dinner at Tyra's favorite restaurant.
The losers got to wash dishes and the next day all the girls went to a horse track to pose with a horse and jockey. The girls were topless while their hair was covering their chest and the judges adored Erin.
Lauren Conrad was a guest judge and she and the other judges told Bianca and Courtney they were the last two. Bianca would be going home due to her horrible attitude and the fact she is not a very good model but Courtney has a broken ankle that has hindered her performance all season long. Both are dead weight but they only eliminated Courtney.
Project Runway
(Thursday 9PM CST Lifetime)
Finally, the designers had to design something out of a random material. This week they had to make a dress out of newspaper and Johnny's lies did not help his case to stay on the show. He was eliminated and proclaimed being on the show was harder than getting sober. Needless to say, the designers are getting sick of each other.
The Biggest Loser
(NBC Tuesday 7PM CST)
The 8th edition of NBC's The Biggest Loser started this week and the much-hyped season started with the show's heaviest contestant to date, as Shay weighed in at 476 lbs. Many of the participants are here because they have exhausted all other ways to lose weight and this is there final chance.
On the first episode the contestants were told to meet host Alison on the beach and were tricked into having their first challenge before they went to the gym or their house.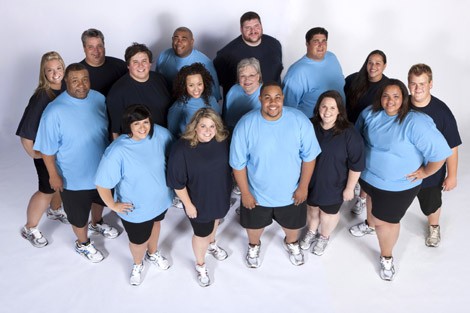 Image © NBC Universal, Inc.
Alexandra was eliminated but she has lost 60 lbs since being sent home. Good for you Alexandra!
Top Chef
(Wednesday Bravo 9PM CST)
This was a fun week on Top Chef: Las Vegas as the viewers got to choose the ingredient in the quickfire challenge. The viewers picked cactus and the chefs were not happy to say the least.
The cooks were given 45 minutes to make their meal and Mike V's tuna and cactus dish won and he was awarded $15K. For the elimination challenge the chefs prepared lunch for some local cowboys and the V brothers won again. That is what they do, they dominate.
Surprisingly Laurine and Ashley did well and the judges voted Mattin off who has been dead weight for a while. Chef Tom called Mattin's dish gross and could not finish one bite.
Reality Bites
:
The pretty good-looking blonde Jordan won Big Brother 11. She is as naïve as it gets as she never watched the show and rarely used the Internet before signing up for the show. She is a 22-year-old waitress from North Carolina and I'll speak for all the men in the world that watched that show by saying, "Damn right she won."
I am beginning to think the producers need to cut the competition shows cast by one half. Most of these models and chefs are dead weight but I understand they need to have at least eight episodes per season.
The Real Housewives of Orange County premieres November 5 on Bravo. Cannot wait!
Story by
Matt Anaya
Starpulse contributing writer
Twitter.com/shmattshmanaya