Weekly Celebrity Twitter Roundup: The Duplicitous Korean Doppelganger Strikes Again!
This week we celebrate Memorial Day, and lots of celebs are settling down with friend and family to remember loved ones, and those who served. Aside from that, we have the PSY impostor reappearing once again, Samuel L. Jackson joining a prolific online community, disgusting pictures of Hulk Hogan's terribly burned hand, and more.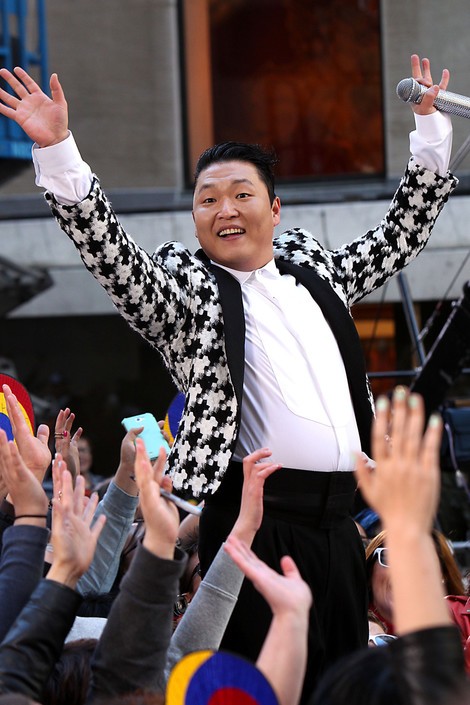 Memorial day quotables from our favorite celebrities and personalities.
Today is a day for all of us to remember. God bless this Memorial Day.

— Nick Jonas(@nickjonas) May 28, 2013
Retweet this: Let's honor our fallen troops this #MemorialDay. twitter.com/BarackObama/st…

— Barack Obama (@BarackObama) May 27, 2013
Building a garden with friends. A good Memorial Day. Hope everyone is having fun! twitter.com/Ryan_Culver/st…

— Ryan Culver (@Ryan_Culver) May 27, 2013
Happy Memorial Day! Cheers to all of our men and women who serve to protect this GREAT nation and our freedom. #Salute #HappyMemorialDay

— Justin Timberlake(@jtimberlake) May 27, 2013
My dad & brother = veterans who've served and are still with us today. Today, we honor our soldiers who have given their lives for us. ❤

— Tyra Banks (@tyrabanks) May 27, 2013
Happy Memorial Day!And thank you to all the veterans, and those who made the ultimate sacrifice for our country!

— Donnie Wahlberg (@DonnieWahlberg) May 27, 2013
---
Pure genius. Why was this deleted? How did it not make it in?
My exclusive deleted scene from Fast and the Furious 6 w/ @therock's stand in. vine.co/v/bVQ9T6ADwFq

— Dane Cook (@DaneCook) May 27, 2013
---
Imposter PSY strikes again! 
no HE S NOT!! cc @scooterbraun"@davidhasselhoff: Was that really PSY ? I think not!! twitter.com/DavidHasselhof…"

— PSY (@psy_oppa) May 28, 2013
For those of you that don't know - this imposter has been claiming to be PSY at numerous events, including most recently at Cannes Film Festival. You can find pics and that story HERE. Though PSY has been fairly hush hush and overall good-natured about this incident, we can see why this poses a danger to the celebrity.