Weekly Celebrity Twitter Roundup: Jan. 27- Feb. 2, 2013
Welcome Starpulsers, to this week's Celebrity Twitter Roundup. The Tweet-o-sphere has been absolutely bustling with activity this week; from Blackberries and Alicia keys, to Drag queens and Jersey Girls, and much more.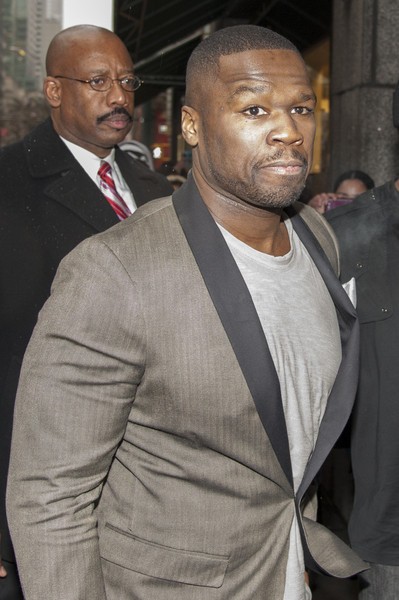 First, Jessie J shaves her head for a cause!
:) RT @md1886: @jessiej privileged to hearnew songs, studio session #bigtunes twitter.com/MD1886/status/…

— JESSIE J (@JessieJ) January 31, 2013
50cent calls BS on Rick Ross' driveby and car crash. Old rivalries die hard.
Hahaha fat boy hit the building?lol it looks staged to me. No hole's in da car instagr.am/p/VCHWuPML2G/

— 50cent (@50cent) January 28, 2013
Snooki and JWoww hang out with a Drag Queen for Perez, and talk about pretty much everything. Not for the prude or faint of heart.
LOL having fun with fabulous drag queens perezhilton.com/2013-01-29-exc…

— NiC0LE P0LiZZi (@snooki) January 29, 2013
Alicia keys assumes her new role as head creative director for Blackberry.
Excited2jump right in2my new role as Global Creative Director of@Blackberry! #BlackBerry10 #keepmoving #forwardthinking bit.ly/VWrnYZ

— Alicia Keys (@aliciakeys) January 30, 2013
Bieber tries to clear his name with his fans
some of these rumors about me are getting a little out of control now. dont believe the bs

— Justin Bieber (@justinbieber) February 2, 2013
Kylie Jenner starts a Twitter rant about falsified information. (It's a pretty lengthy one too!)
It sickens me how editors of a magazine can proudly write a story denying that a 15 year olds father is actually hers.

— Kylie Jenner (@KylieJenner) February 2, 2013
Ellen Degeneres and Ryan Andresen make waves in the fight for equality among Boy Scouts.
The Boy Scouts are close to changing their policy. I'm so proud of Ryan Andresen. We can all make a difference. ellen.tv/XemABM

— Ellen DeGeneres (@TheEllenShow) January 29, 2013
Kendra makes some Superbowl Predictions
Can't wait for Super Bowl Sunday! Here are my predictions for the game: bit.ly/sb_sunday

— Kendra Wilkinson (@KendraWilkinson) January 29, 2013
And that's it for this week! Make sure you check back next Saturday for next week's Celebrity Twitter roundup!