Weekly Celebrity Twitter Roundup: Feb. 3 - 9, 2013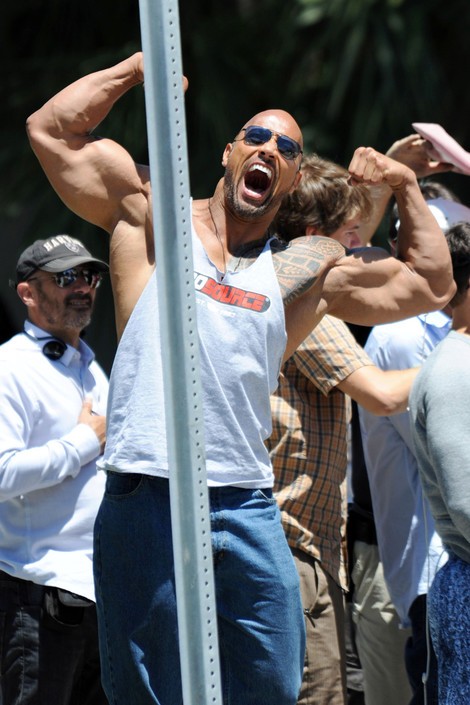 Hello and welcome to Starpulse's weekly Celebrity Twitter Roundup. As usual, we have acollection of funny, important, interesting and otherwise enlightening celebrity Tweets for you this week, so dive right in.
Heidi Montag has a spot of tea - we wonder what's an "improper" afternoon tea look like?
My first proper Afternoon Tea! say.ly/nfK56u6

— Heidi Montag (@heidimontag) February 4, 2013
Russel Brand thinks about tackling fatherhood for his new show, BrandX.
Howard Stern gave me an idea for BrandX ep1- I'm going to take care of a baby for a week and become the perfect father.

— Russell Brand (@rustyrockets) February 4, 2013
Stephen Fry lends a hand to confront eating disorders.
To help people with eating disorders, @smetin92 has made video blogs togive advice after recovering from anorexia here bit.ly/YsfKd2

— Stephen Fry (@stephenfry) February 5, 2013
Anticipating some heavy pregnancy cravings, Claussen Pickles sends Kim Kardashian a 'case' of pickles. Ben and Jerry just has to send the ice cream now.
Thanks @claussenpickles for sending me a fresh case of pickles! Delish! ;-)

— Kim Kardashian (@KimKardashian) February 5, 2013
Diddy gets ready to feed the beast.
Good morning! I'm ready to Go!!!! twitter.com/iamdiddy/statu…

— iamdiddy (@iamdiddy) February 6, 2013
Drake bravely admits to the world why he doesn't Tweet his every-day activities.
I never tweet what I'm doing cause it'd just be like "yooo who else is up eating granola and watching aubrey plaza interview snippets"

— Drizzy (@Drake) February 6, 2013
Sarah Shahi and I have something in common.
Sitting outside the gym, finding it incredibly hard to go inside

— Sarah Shahi (@onlysarahshahi) February 7, 2013
Dwayne shows us how real men work out. (And makes the rest of us feel small and insecure.)
Training - don't over think it.Keep it instinctual, intense & dirty. #GripColdSteel #PushUrPace twitter.com/TheRock/status…

— Dwayne Johnson (@TheRock) February 7, 2013
Snooki gets cracking on her Spring fashions.
Working on my spring sunglasses line!celeb.bz/TUPWHC

— NiC0LE P0LiZZi (@snooki) February 8, 2013
And finally, Cody Simpson takes over M Magazine's Twitter for a fan Q&A session.
I'm taking over @m_magazine's twitter to answer all of your questions this Sunday! info here: httbit.ly/WxezdZ#CodyMMag

— Cody Simpson (@CodySimpson) February 8, 2013
That's it for this week! Check back this coming Saturday for next week's Celebrity Twitter Roundup.