Weekly Celebrity Twitter Roundup : Celebrity VMA Tweets, U.S.A. Vs. The World & More!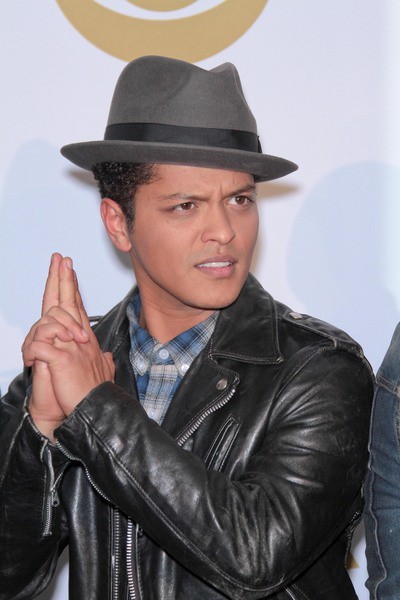 The 2013 MTV VMAs are here! And celebs are Tweeting about their nominations. You can check out the categories and nominations here, and go here to vote for your favorite singers/songwriters!
Thank You @MTVNews what an Honor!!

— Bruno Mars (@BrunoMars) July 17, 2013
Thank you to @mtv and @xtina for the VMA nomination #feelthismoment #dale http://t.co/5fyuLZHDiu

— Pitbull (@Pitbull) July 17, 2013
Two VMA nominations!! If you vote and get us one, I promise to keep a firmer grip on the mic this time ;) http://t.co/nK9rhV95RP

— Taylor Swift (@taylorswift13) July 17, 2013
Oooh, I got nominated for a VMA. That's awesome

— Ed Sheeran (@edsheeran) July 17, 2013
DAMN!!!! We got 6 MTV video music award nominations!?!?!?!!!! #sharkfacegang

— Macklemore (@macklemore) July 17, 2013
Nominated for 3 VMAS just screamed off my hotel balcony!!!!! So stoked! Thank you so much! #nowvotebitchezhttp://t.co/bbFXiz7a3E

— Miley Ray Cyrus (@MileyCyrus) July 17, 2013
Best Video with a Social Message at the 2013 MTV Video Music Awards #vma http://t.co/Dtm1PTBsfP" YEAHHHH!!! So excited about this! #PLU

— Kelly Clarkson (@kelly_clarkson) July 17, 2013
Kate Upton's best Twitpics! Thanks SI! #HOT
"@MJ_Day: Kate Upton's Best Twitpics - http://t.co/InWYHexBm5 via @SI_Swimsuit" haha my twitpic hall of fame

— Kate Upton (@KateUpton) July 17, 2013
And a million women issue another collective sigh of disappointment.
Just found out Adam Levine got engaged. We should have called our tour "Off The Market" tour. #TieItUp

— Kelly Clarkson (@kelly_clarkson) July 17, 2013
UK scientists say it's possible to charge a cell phone with urine. Never mind that. I'm waiting for the Shart Phone!

— Lisa Lampanelli (@LisaLampanelli) July 18, 2013
I have to change up my milkshake, it's no longer bringing all the boys to the yard.

— Zach Braff (@zachbraff) July 18, 2013
Ellen generously devotes an entire show to the late Talia Castellano - a brave little girl who passed on a message of hope to all those who struggle with cancer. Though Talia lost her battle with cancer - she inspired millions. You can read a little more about this remarkable little girl here.
Today's show is dedicated to Talia, and her incredible message of hope. http://t.co/s63jVBzwI4

— Ellen DeGeneres (@TheEllenShow) July 18, 2013
Elijah Wood is apparently entranced by Kanye's newest album (Along with many others)
@kanyewest Yeezus is a piece of art.

— Elijah Wood (@woodelijah) July 18, 2013
USA v the World
Who's got the best homemade amusement ride? Find out in our latest edition of USA vs. The World! http://t.co/aPnNyKkBUL #TonightShow

— Jay Leno (@jayleno) July 17, 2013
Twitpic of the Week from @Heidiklum. This one went viral. We're smiling.
Smile! pic.twitter.com/bE5zqQm4lC

— Heidi Klum (@heidiklum) July 16, 2013