Weekly Celebrity Twitter Roundup : An Apologetic Bieber, Zach Braff's Porn Office & More!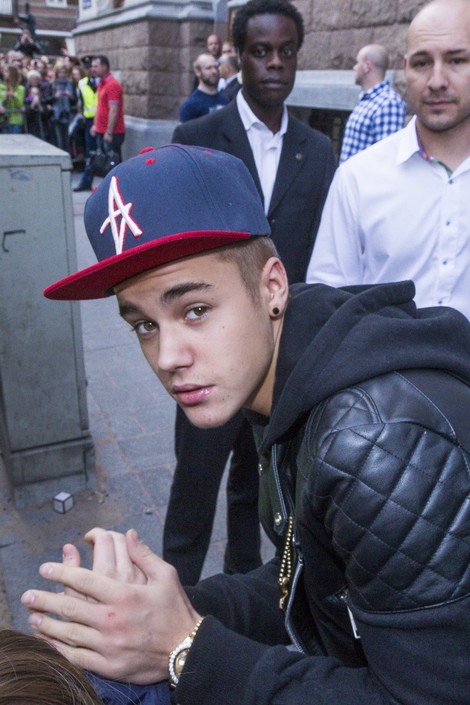 Bieber apologizes to former President Clinton after dropping an "F-Bomb" to a picture of him on video. This was after he took the time to urinate in a restaurant mop bucket. But it's all in good fun - right?
@billclinton thanks for taking the time to talk Mr. President. Your words meant alot. #greatguy

— Justin Bieber (@justinbieber) July 10, 2013
---
Oh... that's why Zach's office looks so familiar.
Forgot the picture: pic.twitter.com/CoAIkB3das

— Zach Braff (@zachbraff) July 9, 2013
Inspirational Quote of the Week.
There's a shocking amount of unkind people out there. Don't cry and don't hate them. Forgive them and pray that they find light and joy.

— Ariana Grande (@ArianaGrande) July 9, 2013
Sometimes #Headlines tell you everything you need to know about an article... pic.twitter.com/ofnQLbKT6c

— Jay Leno (@jayleno) July 9, 2013
Yeah. No real need to read the article now. That headline ruined the ending!
It begins: daughter on way to see Big Time Rush. Eye rolling phase to follow? Nooooooo!

— Anthony Bourdain (@Bourdain) July 8, 2013
The sooner it happens, the faster it's over.