Weekly Celebrity Twitter Roundup : A Little 'Mano A Mano!'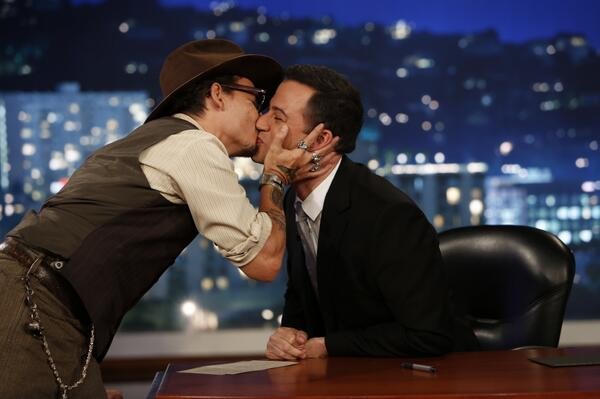 Happy Fourth of July Tweets!
Happy 4th of July. #SUPPORT #TROOPS http://t.co/drV06uIlr5

— Jamie Foxx (@iamjamiefoxx) July 4, 2013
Happy 4th of July. This is the independence we fought for. God Bless America! http://t.co/zdDjPUaRuZ

— Justin Timberlake (@jtimberlake) July 4, 2013
Happy #4thofjuly! Show your love of country: http://t.co/GS1Qwti9D1 #patriotic

— Elizabeth Banks (@ElizabethBanks) July 4, 2013
Had a gerat 4th fo July. Kind f hrd 2 typ w 3 fnigers mssing

— Conan O'Brien (@ConanOBrien) July 6, 2013
Happy 4th of July! In 1776, Betsy Ross signed the Gettysburg Address and celebrated at the Boston Tea Party. It was a magical day.

— Ellen DeGeneres (@TheEllenShow) July 4, 2013
Happy Independence Day America. Fierce love & pride ~ From both 'The Rocks' (check the tail;) pic.twitter.com/KHjUU0RQio

— Dwayne Johnson (@TheRock) July 4, 2013
If any Americans are awake yet, Happy Independence Day! Next time try and win a war in winter. You won't wait for fireworks till midnight.

— Stephen Fry (@stephenfry) July 4, 2013
---
Twitpic of the Week! (How could it not be?)
man-on-man action with Johnny Depp pic.twitter.com/dxun9xGl33

— Jimmy Kimmel (@jimmykimmel) July 2, 2013
Latenight Clip of the Week!
What makes a summer blockbuster even better? A dash of #Jaywalking. http://t.co/925R3PhPFx #TonightShow

— Jay Leno (@jayleno) July 1, 2013
Also, it was Canada Day last week. Happy to celebrate with our neighbors!
Happy Canada Day. https://t.co/KoYte0kt4n

— Stephen Amell (@amellywood) July 1, 2013
Our very own Celebrity Blogger shows what you can expect from him on the Summer Break Tour, where he's travelling and perfoming alongside Big Time Rush and Victoria Justice! Check it out in the link below!
First tour blog is up on @Starpulse! Watch the tour vid and stay tuned for more soon! http://t.co/jnveC0DRd9

— Jackson Guthy (@jacksonguthy) July 1, 2013
Squats in heels. Just when you thought guys worked out hard.
"@cocosworld: Lol,remember who started this trend "Squats in Heels" pic.twitter.com/lclC3HiorI" best workout photo ever!

— Heidi Montag (@heidimontag) July 2, 2013
Gross.
Pubes & dead flies. What do these things have in common? They are both on the table where I sit at this whole foods.

— David Giuntoli (@mistergiuntoli) July 5, 2013
And finally, Murica.
Pubes & dead flies. What do these things have in common? They are both on the table where I sit at this whole foods.

— David Giuntoli (@mistergiuntoli) July 5, 2013