Weekly Celebrity Twitter Roundup 3/16: Pope Francis Tweets Dominate & More!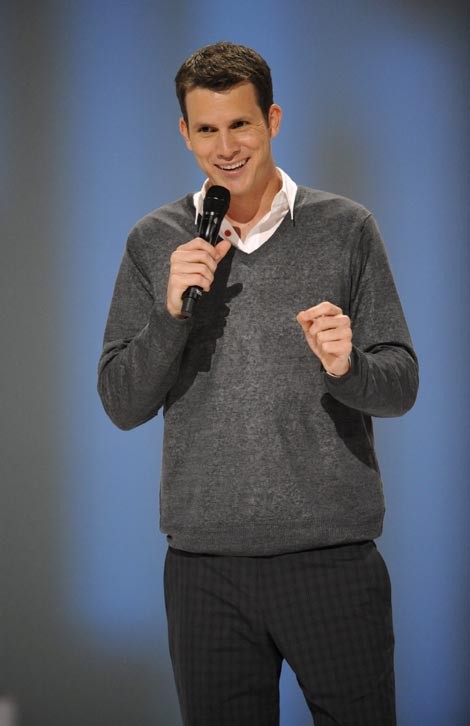 Twitter was all a-buzz with the election of the new Pope, Francis I. The anticipation was getting to the best of us, it seems.
So happy #blacksmoke is trending; he was so good on "Lost".

— Zach Braff (@zachbraff) March 12, 2013
Pope Francis 1 is known as a frugal, humble, moderniser. Sounds just what the Catholic Church needs.

— Piers Morgan (@piersmorgan) March 13, 2013
We spotted a familiar face during today's coronation of Pope Francis! twitter.com/jayleno/status…

— Jay Leno (@jayleno) March 14, 2013
if white smoke comes from our chimney there's a new tosh.0 tonight. if you see black smoke there's a lack of oxygen. #vatican #openyourflue

— daniel tosh (@danieltosh) March 12, 2013
Yay for Pope Bergoglio!! He's adorable. ❤❤❤❤

— NiC0LE P0LiZZi (@snooki) March 13, 2013
There's also white smoke coming out of my office, but nobody seems that excited about it. #pope

— Seth Rogen (@Sethrogen) March 13, 2013
Waiting for smoke #Vatican #Pope instagr.am/p/Wy1CPukkOr/

— Anderson Cooper (@andersoncooper) March 13, 2013
addicted to this...watching from the office #habemuspapam

— Ryan Seacrest (@RyanSeacrest) March 13, 2013
I don't know about u but my conclave is exhausted. Did @cnn just say "this new pope needs no introduction" Is it Madonna?

— Kathy Griffin (@kathygriffin) March 13, 2013
And then, there was our regularly scheduled Twitterings, per ususal.
Zach Braff had his hopes crushed further, after recieving the surprising news that he wouldn't be 'Pope Zacharius I.'
First I don't get picked for Pope, then they move Smash to saturday night... this day blows ass.

— Zach Braff (@zachbraff) March 14, 2013
This one speaks for itself... I mean, c'mon.
It was announced today that Miley Cyrus and her fiancé, Liam Hemsworth, broke up. Yep, he cited "irreconcilable haircuts." #FallonMono

— jimmy fallon (@jimmyfallon) March 14, 2013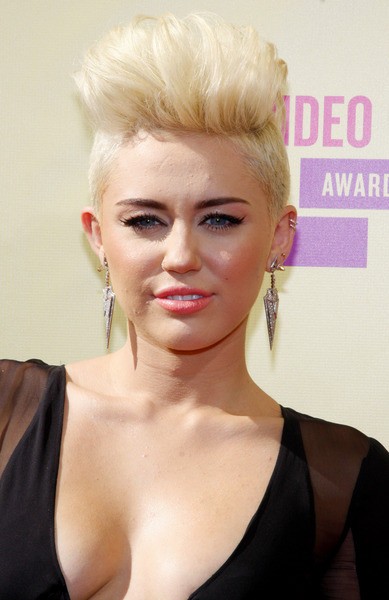 That's not empowering. That's silly looking.
You might want to try actually saying it out loud. Twittering it doesn't get the same effect.
I don't think I have said this out loud in my life enough: I love Cindy Crawford

— P!nk (@Pink) March 14, 2013
Actually, ladies - that's called an Airplane.
it's a rocket... RT @kyliejenner: "Look at the space ship thing!" - @kendalljenner twitter.com/KylieJenner/st…

— Kendall Jenner (@KendallJenner) March 14, 2013
Actually.... yes. True. We agree.
.@jerryseinfeld explains why coffee is the most important thing EVER. youtu.be/FrQBYwCvGVs #TonightShow

— Jay Leno (@jayleno) March 14, 2013
What would you do if I told you... the Matrix isn't real?
The Matrix is so incredibly badass. I'm totally a red pill kinda guy.

— Adam Levine (@adamlevine) March 14, 2013
The internet is for 01110000 01101111 01110010 01101110
Scientists have built an Internet for robots. My advice: knock before entering your robot's bedroom.

— Conan O'Brien (@ConanOBrien) March 14, 2013
And thats it for this week's Twitter Round Up. See you same time next week!