Weekend Movie Preview: 'The Words,' 'The Cold Light of Day,' 'Bachelorette'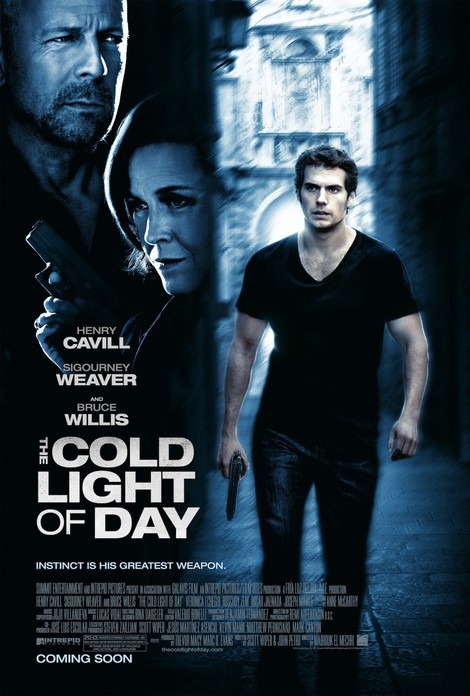 After his family is abducted on their sailing trip in Spain, a Wall Street trader (Henry Cavill) must hunt down the people responsible: intelligence operatives looking to recover a mysterious briefcase.  
Director: Mabrouk El Mechri ("JCVD," "Virgil")
Writers: Scott Wiper ("The Condemned") and first-time scribe John Petro
Notable Supporting Actors: Bruce Willis, Sigourney Weaver
ORIGINALITY RATING: Medium. "The Cold Light of Day" is kind of like "Taken" because it involves a European rescue mission. The big differences are that a whole family is kidnapped instead of just a daughter, and the guy doing the rescuing is an amateur. This movie is definitely milking the reluctant action hero and revenge angles for all their worth. It's cool to see veteran action star Bruce Willis as Cavill's dad. I like that he seems to be an ally, and that Sigourney Weaver appears to be the villain since she can be quite dastardly. Stunts look pretty average though, and the dialogue sounds incredibly dumb. A prime example is when Weaver remarks, "Scared people holding guns in my face scare me." To which Cavill responds, "Well this is going to be a nerve wracking conversation." Groan. Hopefully there are other better lines in there than that.
WHO SHOULD SEE IT: Action junkies that dig globetrotting revenge flicks like "Taken." If you're interested to see how future Superman Henry Cavill does first in a more down-to-earth role, then you should check out "The Cold Light of Day."