Weekend Movie Preview: 'Taken 2,' 'Frankenweenie,' 'Pitch Perfect' & More
This weekend at the movies Liam Neeson is back as tough ex-CIA agent Bryan Mills in "Taken 2," Tim Burton delivers the feature-length version of his animated short "Frankenweenie," Anna Kendrick sings her heart out in the comedy "Pitch Perfect," Nicole Kidman gets scandalous in the thriller "The Paperboy," a collaboration of directors subject you to nightmarish found footage in the horror anthology "V/H/S."       
I've seen "Taken 2," "Frankenweenie," and "V/H/S," so I'll share my thoughts on those.
MY PICKS: "Taken 2," "The Paperboy," and "V/H/S"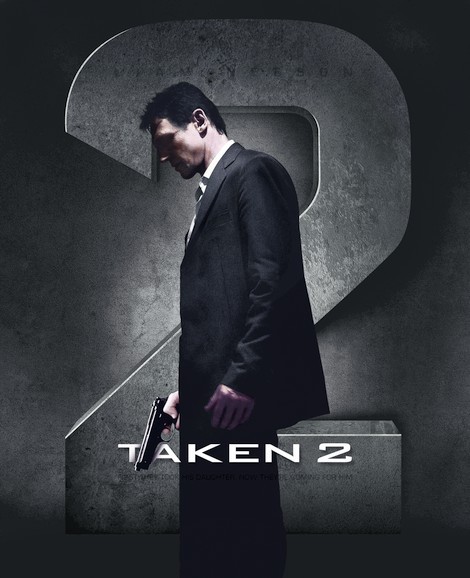 While vacationing with his family in Istanbul, retired CIA operative Bryan Mills (Liam Neeson) and his wife (Famke Janssen) are taken captive by relatives of the men he killed while rescuing his daughter (Maggie Grace) from the human trafficking ring in "Taken." While being held prisoner, Mills enlists help from his daughter to escape.   
Director: Olivier Megaton ("Colombiana," "Transporter 3")
Writers: Luc Besson ("Taken," "The Transporter") and Robert Mark Kamen ("Colombiana," "Taken")
MY TAKE: Originally I was incredibly excited about the return of Bryan Mills. After the intensity and awesomeness of "Taken," I was anxious to see Bryan Mills on-screen for another round of ass-kicking. Although the concept of relatives coming after him for revenge is a bit cartoonish, I shrugged it off since I had a feeling the filmmakers would deliver awesome action.
My enthusiasm started to evaporate however once I realized that "Taken 2" would feature more of the daughter character. Aside from the fact it's hilarious that the 30-year-old Grace is playing someone half her real age, Besson and Kamen have her character do some pretty ludicrous things. Following his capture, Mills gives her directions via phone of how to find him. These ridiculous instructions involve her lobbing grenades all over the city so he can hear the explosions and pinpoint their distance. There's also a laughable scene where she's forced to drive in a car chase despite her inability to pass her driver's test.    
As silly as this movie turned out to be, there are still entertaining action sequences and a heartwarming family element. The funny thing is that Luc Besson's writing on a bad day was still better than "Bourne Legacy."
My Grade: B-