Weekend Movie Preview: 'Side Effects' & 'Identity Thief'
IDENTITY THIEF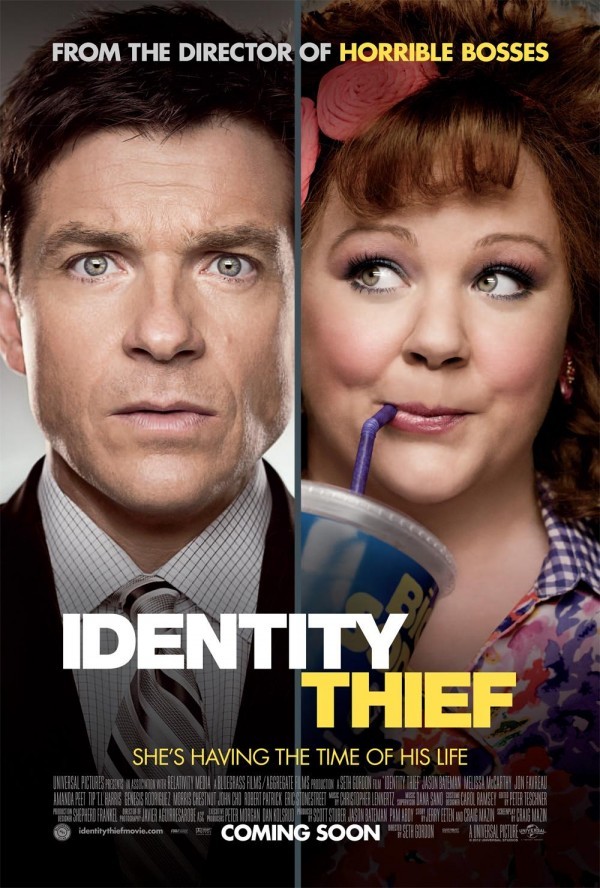 Good-natured businessman Sandy Patterson (Jason Bateman) journeys from Denver to Miami in order to confront an seemingly harmless woman (Melissa McCarthy) who stole his identity.
Director: Seth Gordon ("Horrible Bosses," "Four Christmases")
Writer: Craig Mazin ("The Hangover Part II" "Scary Movie 4")
Based On: A story by Mazin and Jerry Eeten ("Elvis Took a Bullet")
Notable Supporting Actors: Jon Favreau, Amanda Peet, T.I., Genesis Rodriguez, Robert Patrick, John Cho, Morris Chestnut
ORIGINALITY RATING: Medium. I appreciate that the story for this film is very unique. Can't think of any flicks which tackle identity theft in this capacity. There are plenty of movies about clones and imposters, but none that I can recall which address the economic annoyances of modern-day identity theft. Plus it's pretty humorous that a woman has stolen this man's information and used it very successfully. Her ridiculous, over-the-top character seems just right for an actor like Melissa McCarthy, who isn't afraid to be outrageous. However the type of comedy used in "Identity Thief" feels quite unoriginal, leaning heavily on the awkward road trip hijinks and mismatched personalities of a typical buddy picture. Since I didn't think "Horrible Bosses" was particularly hilarious or deserved a second viewing, I hope that this movie outshines it, although I'm not holding my breath.
WHO SHOULD SEE IT: Viewers who had a blast with Seth Gordon's previous collaboration with Jason Bateman, "Horrible Bosses." If you dig the humor of Craig Mazin's raunchy comedic screenplays, then you should watch "Identity Thief."