Weekend Movie Preview: 'Resident Evil: Retribution,' 'Stolen,' 'Liberal Arts' & More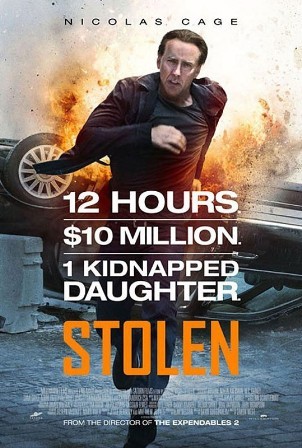 A former thief (Nicolas Cage) anxiously searches for his missing daughter, who has been kidnapped and thrown into a taxi.  
Director: Simon West ("The Expendables 2," "The Mechanic")
Writers: David Guggenheim ("Safe House," "Exit Strategy")
Notable Supporting Actors: Josh Lucas, Danny Huston, Malin Akerman
ORIGINALITY RATING: Low. I can't comment Simon West's "Expendables 2" since I haven't seen it yet, but his 2011 remake of "The Mechanic" was a pleasantly enjoyable action film, despite its predictable plot. Now if I could only get over my intense dislike for Nicolas Cage, then I might be interested in seeing "Stolen." Alas, I still can't stand Cage, and this trailer doesn't show me anything terribly interesting. For an action thriller, there's not much intensity even when you see things like flaming cars crashing into the water. The lame voiceover and music in the trailer somehow makes the movie seem less interesting than it already was.    
WHO SHOULD SEE IT: Nicolas Cage fans who can't get enough of the prolific actor's awesomely bad movies. If enjoyed Simon West's direction of "The Expendables 2" and "The Mechanic," then you should watch "Stolen."