Weekend Movie Preview: 'Lawless,' 'The Possession' & 'For a Good Time, Call…'
Hello again readers. After a few weeks off, I'm back with a fresh spin on my column formerly known as Trailer Talk. Even though the name is different, I will still talk about the big movies coming out each week. The advantage will be that I'll talk about them on Friday instead of Monday, so that if I've seen the films, I can actually give you reviews. If I haven't seen any of them like with this week, I'll continue to predict who should see it based on the trailers.
Opening in theaters today, we have "Lawless," "The Possession," and "For a Good Time, Call…"
MY PICKS: "Lawless" and "For a Good Time, Call…"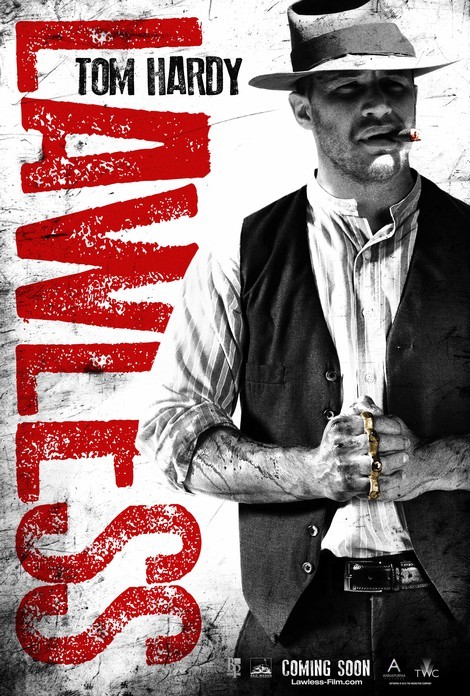 In Depression era Virginia, the three bootlegging brothers (Tom Hardy, Shia LaBeouf, and Jason Clarke) are forced to defend their business against a power-hungry deputy (Guy Pierce) and a rival mob leader (Gary Oldman) fighting for a share of the earnings.
Director: John Hillcoat ("The Road," "The Proposition")
Writer: Nick Cave ("The Proposition," "Ghosts…of the Civil Dead")
Based On: A book called The Wettest County in the World by Matt Bondurant    
Notable Supporting Actors: Jessica Chastain, Mia Wasikowska, Dane DeHaan
ORIGINALITY RATING: Medium. "Lawless" seems like a cross between "Public Enemies" and "The Untouchables," but it still looks like a riveting crime drama with great shootouts and brutal violence. For me what makes it interesting is the dynamite cast. Guy Pearce is really freaky as the evil deputy without eyebrows, and nothing is more badass than watching Gary Oldman mow down a car with a Tommy gun. The movie also appears to be a solid period piece: the clothes, the haircuts, the guns, and the cars are all straight out of the Great Depression era. My only point of concern is Shia LaBeouf who I normally don't care for. He seems to have a very prominent role, and that could tank the movie for me. If other stronger actors prevail though, "Lawless" has the potential to be a lot of fun.  
WHO SHOULD SEE IT: Period piece lovers with a penchant toward Prohibition-era pictures. If you dig crime dramas where families are forced into doing unsavory things to survive, then you should watch "Lawless."