Weekend Movie Preview: 'Killing Them Softly,' 'The Collection,' And 'Universal Soldier: Day of Reckoning'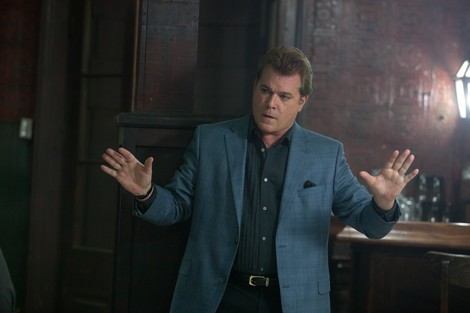 Apologies that I have been MIA the last couple of weeks folks. I've been watching movies faster than I can write about them. Since my last column I've seen: "Skyfall," "Not Fade Away," "Silver Linings Playbook," "Red Dawn," "Promised Land," and most recently "Les Misérables." If you haven't already, definitely check out my reviews of "Skyfall" and "Silver Linings Playbook," both of which I loved. I also posted my thoughts on "Red Dawn" on my website. In short, it's not worth your time or money.  
"Promised Land" was a very cool screening because actor and co-writer John Krasinski was here in Boston to introduce the film and conduct a Q and A afterward. I should have a review coming in the coming weeks when it's actually released. Right now, it's also getting to be awards season so I've got a giant stack of screeners to watch. One of them I saw was "Best Exotic Marigold Hotel" which is not only well-paced, but has sharp dialogue, heartfelt performances, and poignant statements about the challenges and opportunities of old age. It's worthy of your time.
This week you'll have the opportunity to catch the Brad Pitt crime thriller "Killing Them Softly," the gritty horror sequel "The Collection," and the latest entry in the Jean-Claude Van Damme/Dolph Lundgren "Universal Soldier" franchise: "A Day of Reckoning."  
MY PICKS: "Killing Them Softly" and "The Collection"
Jackie Cogan (Brad Pitt) is an enforcer brought in to restore peace after three hapless crooks raid a mob card game, causing the local crime economy to collapse.   
Director/Writer: Andrew Dominik ("The Assassination of Jesse James by the Coward Robert Ford," "Chopper")
Based On: Cogan's Trade, a novel by George V. Higgins
Notable Supporting Actors: James Gandolfini, Richard Jenkins, Ray Liotta, Sam Shepard, Scoot McNairy, Ben Mendelsohn, Max Casella, Slaine, Trevor Long, Vincent Curatola  
ORIGINALITY RATING: Medium. The plot of "Killing Them Softly" seems like your average crime thriller. An ill-conceived heist pisses off very bad people, and the culprits have to run from a hit man/mercenary type. What's interesting is that Richard Jenkins is directing Brad Pitt's thug to distribute punishment on the robbers. Jenkins normally plays nice guys, but lately he's been taking on fascinating, complex roles. With the sarcastic Jenkins in charge, violence takes on a very tongue in cheek quality to it, something that makes me wonder if there will be laughs in this film. The terrible Boston accents in the trailer make me a bit concerned however. I appreciate that Pitt is underselling it instead of going over the top to emulate Massachusetts speech patterns like most actors do. The slow motion shots of Pitt smoking and firing his gun in the trailer, combined with the Johnny Cash song make this movie seem like it will be very slick and artsy. That fun style combined with performances from actors like Pitt, Jenkins, Gandolfini, Ray Liotta, and Sam Shepard give me hope that "Killing Them Softly" will transcend its mediocre premise.
WHO SHOULD SEE IT: Viewers who enjoy highly stylized crime flicks about the dire bloody consequences of messing with the mob. If you dig Brad Pitt as an actor, especially when he's playing characters on the wrong side of the law, then you should watch "Killing Them Softly."