Weekend Movie Preview: 'Flight,' 'Wreck-It Ralph,' 'The Man with the Iron Fists,' & 'A Late Quartet'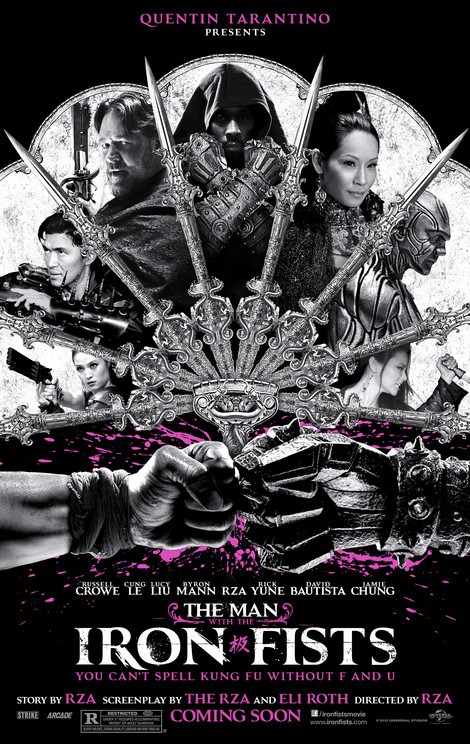 Warriors, assassins, and a rogue British soldier searching for a fabled gold treasure drop into a village in feudal China, where a mild-mannered blacksmith (RZA) must defend himself and his fellow townsfolk.  
Director/Writer: Wu-Tang rapper RZA
Co-Writer: Eli Roth ("Aftershock," "Hostel")
Notable Actors: Russell Crowe, Lucy Liu, Rick Yune, Cung Le
ORIGINALITY RATING: Medium. Watching the trailer, you can definitely tell from a visual standpoint, that "The Man with the Iron Fists" is influenced by Tarantino's "Kill Bill." But it also appears to draw from samurai, western, and exploitation movies. Like other works involving multi-genre homage, thankfully this film doesn't take itself too seriously. RZA is clearly having fun paying tribute to action cinema, especially with its story. Based on the wicked cool titles, the eclectic casting of Russell Crowe, the badass song, and the hilarious tagline in the trailer, I'm feeling confident that the film will be a solid debut feature for RZA. It has the potential to jumpstart a whole new career path for him. I can't wait to see it.
WHO SHOULD SEE IT: Fans of Tarantino-esque genre-mashing flicks, which honor multiple cult film subgenres in unison. If you think this movie seems like the perfect medley of hip music, action-packed visuals, and colorful style then you should check out "The Man with the Iron Fists."