Weekend Movie Preview: 'Dredd 3D,' 'End of Watch,' 'Trouble with the Curve' & More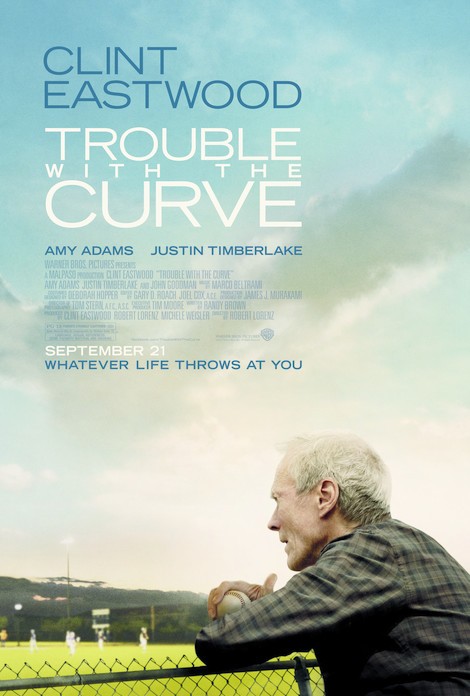 Gus (Clint Eastwood) is an old baseball scout who's losing his eye sight. His daughter Mickey (Amy Adams) comes to his rescue though, by joining him on a recruiting trip and lending her eyes. However if Gus can't pull it together and make the right calls, this outing could be his last.     
Director: Longtime Eastwood producer Robert Lorenz making his directorial debut
Writer: Newcomer Randy Brown
Notable Supporting Actors: John Goodman, Justin Timberlake, Ed Lauter, George Wyner, Matthew Lillard, Robert Patrick, Chelcie Ross
ORIGINALITY RATING: High. The idea of a grown woman getting closer to her father by helping him with his sports job is pretty original. It has great dramatic and comedic potential.  This trailer leans extremely hard on the humor and upbeat music, almost to the point where you forget there are supposed to be serious moments too.  Clint Eastwood is at his most crotchety, saying ridiculous things in his gravelly voice like "Get out of here before I have a heart attack trying to kill you." There's even a nice romantic angle between Amy Adams and Justin Timberlake's characters. And although it's reassuring to see that they have good chemistry, the trailer gives away too much of the movie. I wish it left more to my imagination. I'll probably catch this one before the year is out, but I'm not rushing out to see it.  
WHO SHOULD SEE IT: Sports buffs who can't get enough movies about America's pastime.  If like stories that tackle the challenges of aging and show how people can still find meaning in their twilight, then you should see "Trouble with the Curve."