Weekend Movie Preview: 'Alex Cross,' 'Paranormal Activity 4,' & 'The Sessions'
Sorry I was MIA last week folks. I had screenings of "Argo," "Seven Psychopaths," and "Flight" three nights in a row. The screening of "Flight" was particularly exciting because I got to meet director Robert Zemeckis beforehand. It was an honor to shake hands with the man responsible for "Back to the Future," one of my top five all-time favorite films. In case you missed my review of "Argo," check it out. Reviews of "Seven Psychopaths" and "Flight" should be coming soon as well.  
Coming to theaters this week, we have the crime thriller "Alex Cross" starring Tyler Perry; the fourth "Paranormal Activity" film, and the indie sex drama "The Sessions" with John Hawkes and Helen Hunt.   
MY PICK: "The Sessions"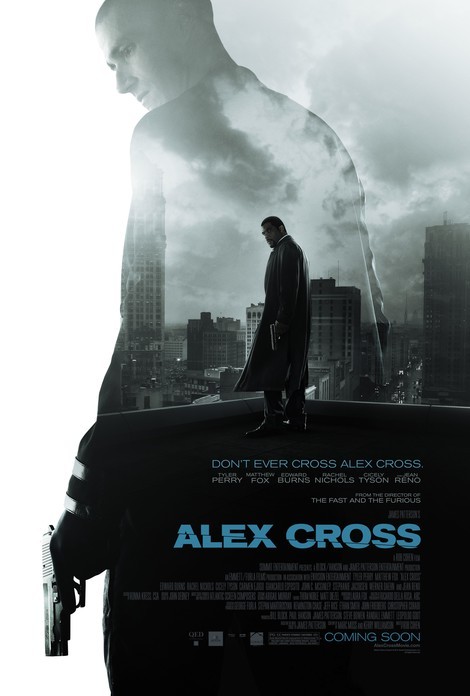 Homicide detective Dr. Alex Cross (Tyler Perry) is pushed to the edge of his ethical and physical limits when he goes head-to-head with a diabolical serial killer named Picasso (Matthew Fox), who focuses on torture.   
Director: Rob Cohen ("The Mummy: Tomb of the Dragon Emperor," "Stealth")
Writers: Marc Moss ("Along Came a Spider") and newcomer Kerry Wiliamson
Based On: James Patterson's novel Cross
Notable Supporting Actors: Giancarlo Esposito, Jean Reno, Edward Burns, John C. McGinley, Rachel Nichols
ORIGINALITY RATING: Low. I haven't had a desire to see the two other Alex Cross films "Along Came a Spider" or "Kiss the Girls," and if Morgan Freeman couldn't get my attention, then I don't think Tyler Perry can. No matter how mean Perry talks in this trailer about meeting Picasso at "the gates of hell," I'm just not buying him as a tough guy. The whole serial killer/cop cat-and-mouse game is already tired, and sadly this movie doesn't appear to bring anything new to the concept. It's refreshing that Matthew Fox from "Lost" is playing a villain, especially since he altered his physical appearance so much to play the part. Fox looks scary thin and muscular, though he too talks a big game, overselling the fact that he's into pain, by saying it every other word. The only reason I could think of to watch this flick is for the sheer novelty of both these actors playing against type. Something tells me however, that curiosity alone isn't justification enough to check it out.  
WHO SHOULD SEE IT: James Patterson aficionados who love seeing his Alex Cross tales translated to the big screen. If you're anxious to see how actor Tyler Perry's performance stacks up against Morgan Freeman's portrayal of the same character, then you should watch "Alex Cross."