Weekend Box Office: 'The Other Woman' Knocks 'Captain America' From Top Spot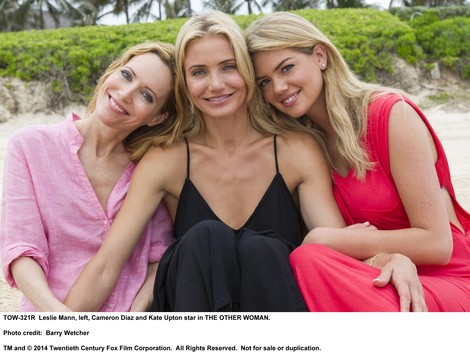 Cameron Diaz, Leslie Mann and Kate Upton's revenge comedy The Other Woman topped the weekend box office, pulling in 24.7 million in ticket sales.

The film knocked Marvel's Captain America: The Winter Soldier from the top spot following its three-week reign. The film grossed $16 million in its fourth week, which was good enough for second place.

Heaven is for Real, the story of a boy's near death experience and visit to the afterlife during emergency surgery, remained strong, adding $13.8 million to its total gross of $51 million in just two weeks.

Animated family flick Rio 2 remained in the top five as well, down one spot to number four with $13.6 million; while Paul Walker's final film, Brick Mansions, debuted at number five with $9.6 million in ticket sales.