Weekend Beach Bodies: Gwen Stefani, Alessandra Ambrosio & More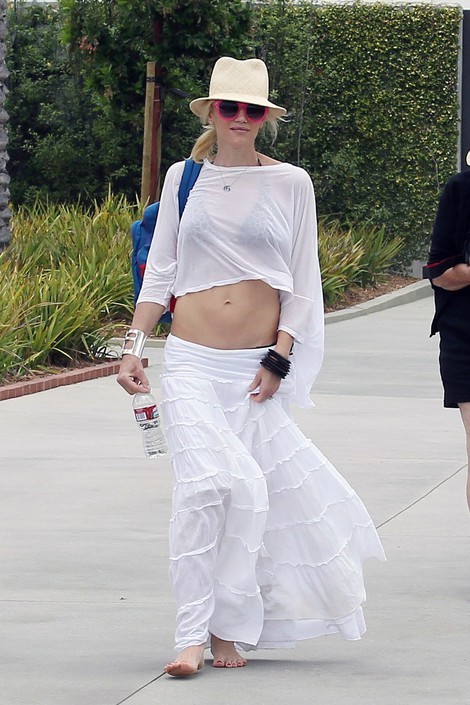 Everyone enjoys a beach day in the summer, including celebrities. We spotted several stars soaking up the rays this past weekend, playing with their kids, taking a boat trip, and just strolling along the waves.
Gwen Stefani enjoyed a sunny Sunday with her son Zuma at Santa Monica beach. The No Doubt singer showed off her abs in a see-through white blouse over an animal print bikini. She wore a flowing white skirt, straw hat and pink sunglasses.
Her band's first album in 11 years, titled "Push & Shove," will be released in September. Their new single, "Settle Down," was released today.
See more photos of Gwen and other celebrities in the sun...