Wedding Planner Wanted To 'Go After' Beyonce & Jay-Z Over Blue Ivy Trademark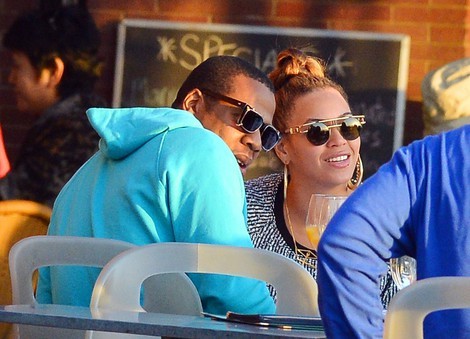 When Beyonce and Jay-Z tried to trademark their daughter's name, Blue Ivy, a Boston wedding planner with a company of the same name wasn't too pleased.
Veronica Alexandra reportedly patented the name in 2009, and the Patent Office recently ruled she can continue to use "Blue Ivy" for her wedding and event planning business, which includes marketing and advertising.
Alexandra told Rolling Stone magazine, "I knew this was going to be a bittersweet roller coaster. If this wasn't going to work, I'd go after both of them. Like, 'Let's do it!'"
She added, "In my mind I had some protective rights. There's no way by way of being a celebrity they should have entitlement. Shame on them."
Beyonce gave birth to baby Blue Ivy in January, and Alexandra was surprised by the moniker. "I was really blatantly shocked. I didn't think it was true because nobody names their daughter Blue Ivy," she told the magazine.
After she won the trademark battle, Alexandra felt good. "For me it was a very large compliment. All in all I was extremely happy that my design capacity is pretty badass," she explained.
So what has the wedding planner learned from all this? "Money doesn't by everything," she said.
Beyonce's plan was to market a line of baby products named after her daughter.