We Want To Believe: Gillian Anderson And David Duchovny Dating?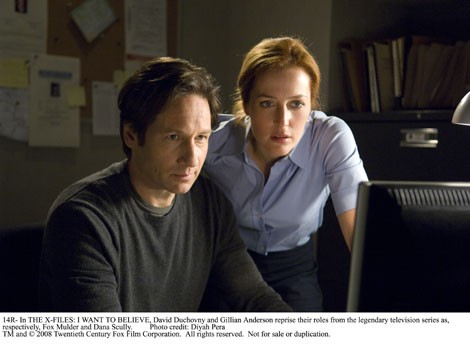 Now that Gillian Anderson has broken up with her boyfriend of six years, rumors are circulating that she is seeing her X-Files co-star David Duchovny!
Celeb Dirty Laundry claims to have the scoop. They write, "A source exclusively told CDL that David and Gillian have been in a serious relationship for some time now and she and her children are shacking up with the Californication actor. This is a long time coming for the pair whose chemistry on their hit show was always a source of tabloid conjecture. Gillian and David worked together from 1993 to 2002 and starred in the movie version in 2008. Although it seems every fan in the world wanted to get the two together, a relationship was never declared during filming."
However, Rumor Fix has contacted Duchovny's rep, who said the rumor was "not true."
Soon after Gillian revealed lesbian affairs, she split from boyfriend Mark Griffiths. Duchovny and his wife Tea Leoni are estranged, but there are rumors they quietly divorced in 2009.