We Love Jon Hamm, But He's Got To Do Something About His Hair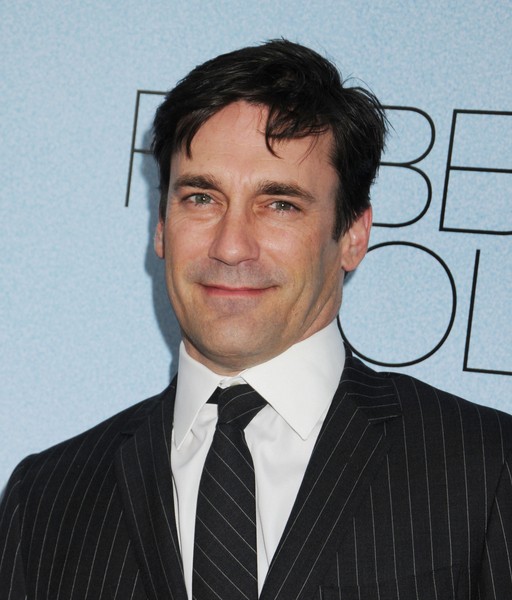 Jon Hamm showed up to the "Rabbit Hole" New York City premiere earlier this week wearing a pinstripe suit with a matching tie and unkempt hair. Couldn't a guy as hot as him put in a teeny bit more effort?
The "Mad Men" star appears in the upcoming film "Sucker Punch." Zack Snyder presents a hyper-violent spin on "Alice in Wonderland." The plot details the action-packed fantasy world of a mental patient (Emily Browning), who escapes from her reality to deal with her abusive stepfather.

The pic was written by Snyder and Steve Shibuya, and features a supporting cast headed by Abbie Cornish, Vanessa Hudgens, Jena Malone, Jamie Chung, Carla Gugino, and Hamm.