We All 'Scream 4' Set Photos
The guy behind the site Michigan Movies and More has been quite busy recently, stalking the cast and crew of the new 'Scream 4' movie being filmed in Ann Arbor right now.  It's loaded with pictures and some short videos of the cast and crew hard at work.  Be warned though, you will stumble across light spoilers if you dig around long enough, so use caution if you care about that sort of thing.  I absolutely LOVED the first Scream and even though the sequels didn't hold a candle their predecessor, I still had a lot of fun with them.  With so many years passed and the original cast and Craven back to direct, I can only get excited and hope it will be fun, original and scary.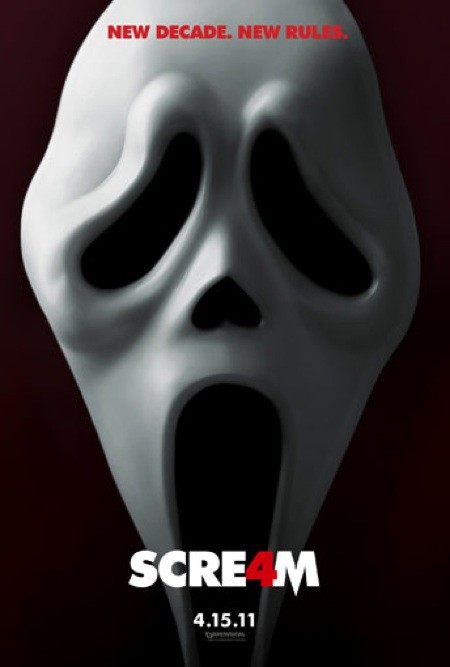 Here are a few behind the scenes pics on the set of 'Scream 4' which stars Neve Campbell, Courteney Cox-Arquette, David Arquette, Hayden Panettiere and  Emma Roberts and is Directed by Wes Craven.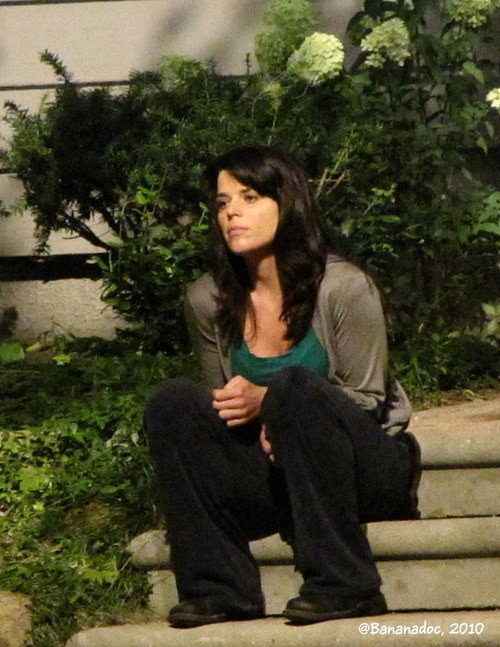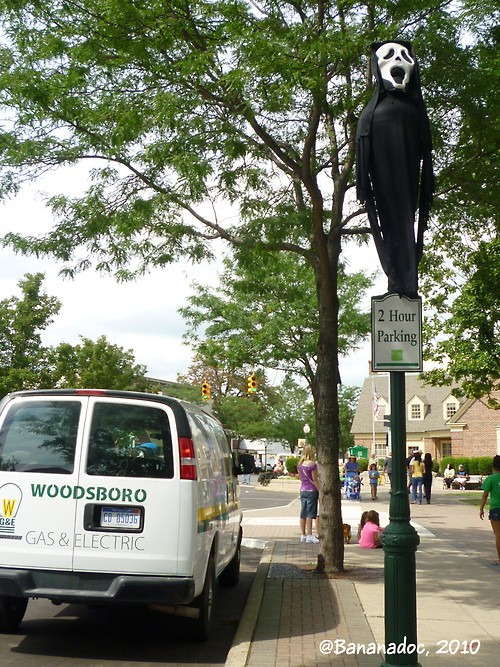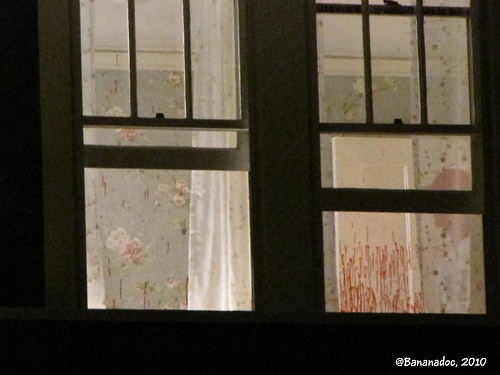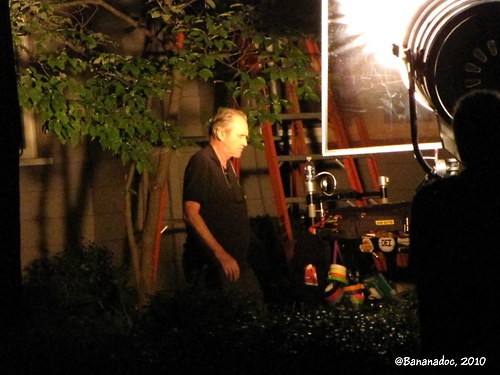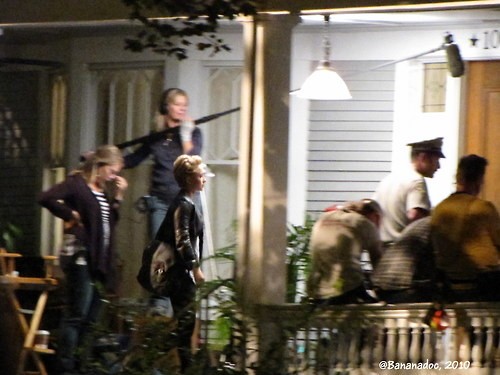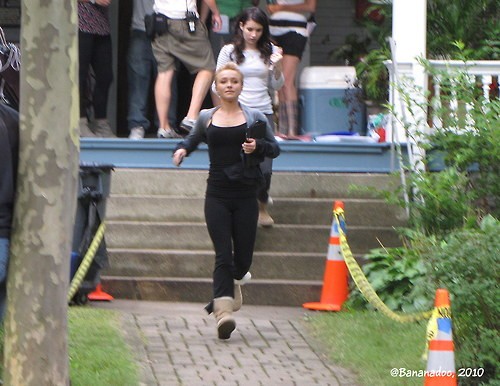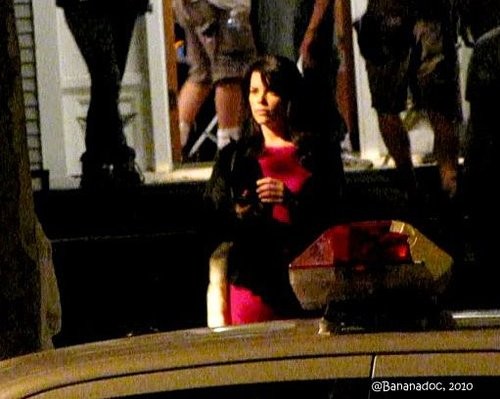 Check out all the photos and some videos at Michigan Movies and More.
Are you guys excited for a new Scream movie?